August 31, 2015
Filed under RMU Live, RMU-TV, Video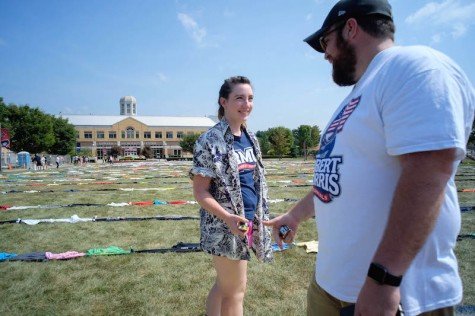 Morgan Torchia, Staff Reporter
August 30, 2015
Filed under Featured Multimedia, More Videos, News, RMU Live, RMU-TV, Top Stories, Video
Students and faculty all across the Robert Morris University campus were able to put their old t-shirts to use yesterday on the Nicholson lawn. RMU came together as the university broke the Guinness World Record for "The World's Longest Chain of T-Shirts." The original record of 1,208 shirts... Read more »
August 25, 2015
Filed under Featured Multimedia, More Videos, RMU Live, RMU-TV, Video
August 24, 2015
Filed under RMU Live, RMU-TV, Video
RMU Live broadcast from the RMU-TV Studio in Moon Township Pennsylvania at 1:00 PM on August 24, 2015.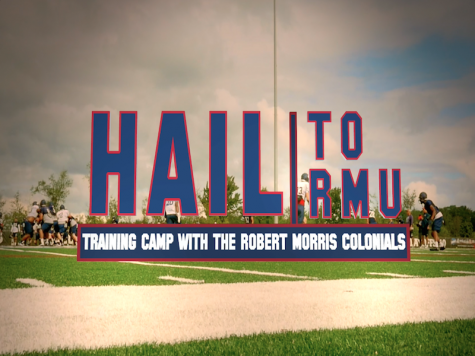 August 21, 2015
Filed under Featured Multimedia, More Videos, Top Stories, Video
The Colonials football team embarks on their second voyage under Head Coach Jon Banaszak. They will attempt to improve from last year and try to regain an NEC championship.
June 16, 2015
Filed under Video
April 30, 2015
Filed under Campus Stories, More Videos, RMU-TV, Video
April 30, 2015
Filed under Campus Stories, More Videos, RMU-TV, Video
April 30, 2015
Filed under Campus Stories, Featured Multimedia, More Videos, RMU-TV, Video
Eddie Sheehy, Arts and Entertainment Editor
April 22, 2015
Filed under Featured Multimedia, More Videos, Video