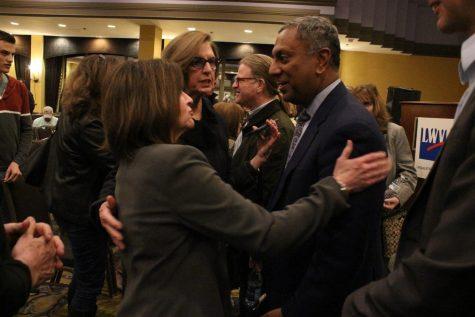 John Blinn, News Editor
April 3, 2019
Filed under News, Pittsburgh News, Top Stories
PITTSBURGH -- Democratic candidate Pam Iovino claimed victory over Republican candidate D. Raja at approximately 10 p.m. Tuesday night. RELATED STORY: Raja, Iovino face off in 37th District Senate Debate at RMU's Yorktown Hall pic.twitter.com/LI9U5lwj6N — Pam Iovino (@pamforpa) April 3, 201...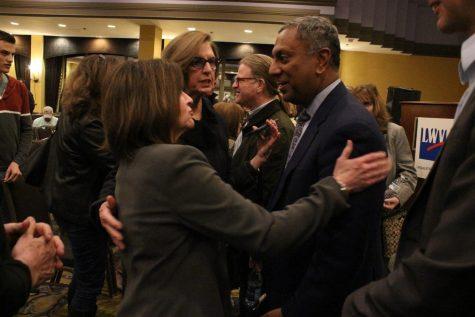 Tanner Kreckle, Contributor
March 24, 2019
Filed under Moon Twp. News, News, RMU News, Top Stories
MOON TOWNSHIP — Pennsylvania State Senator candidate's Republican D. Raja and Democrat Pam Iovino found themselves in a fairly heated debate Wednesday evening during the 37th District Congressional Debate. The debate, hosted by Robert Morris University's Political Science club and the League Of...