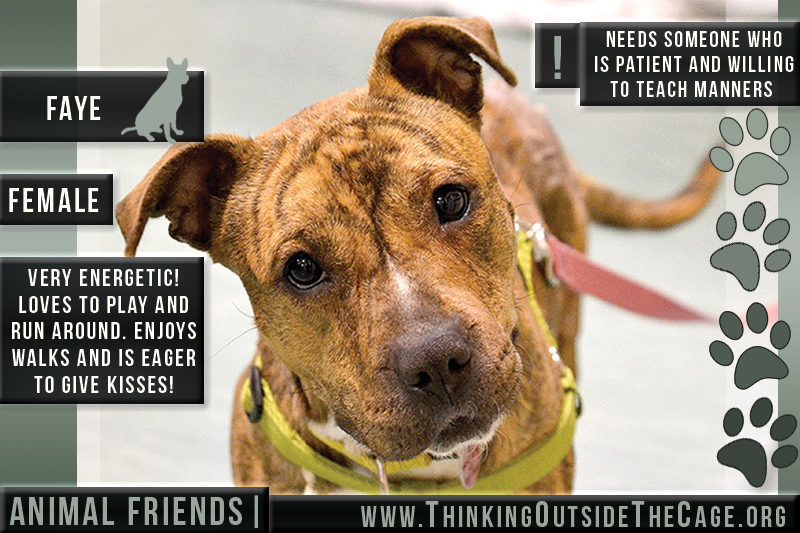 Tori Flick
This week, we have Faye!
Faye is a lovely brindle dog with an energetic disposition! She loves to run around and play, but is more interested in people than dogs. She is soft and wiggly but doesn't have a lot of manners. She definitely needs someone who is willing to teach her how to behave in a home. Because she was found as a stray, we don't know much of her history. She has some scarring on her backend which is suspected to be from burns and then flea infestation. She is being treated for the hair loss but won't let it hold her back!
Faye eagerly gives kisses and loves to go on walks but is pretty strong. Because of her high energy and strength we are recommending that she go to a home with children ages five and older. Stop by today to see if Faye is the one for you!
Open your heart. Adopt of foster today and allow another animal the chance at life. www.ThinkingOutsideTheCage.org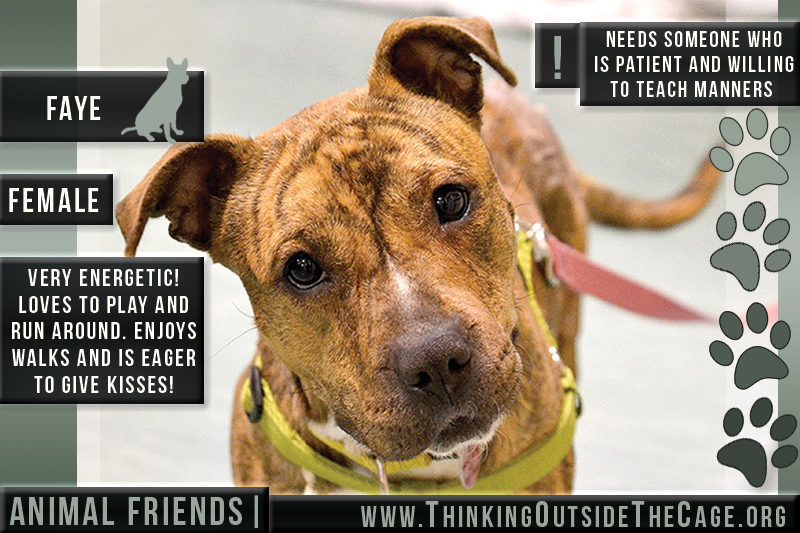 Tori Flick