'Round about Pittsburgh: Alcoa Celebrating 125 Years
Alcoa, a Pittsburgh institution, is celebrating 125 years in 2013.  On October 1, 1888, Alcoa was first incorporated as the Pittsburgh Reduction Company.  The company was established by the technology advancements of co-founder Charles Martin Hall.
The company took upon the name Alcoa in 1907 and introduced their famous logo in 1963.  Saul Bass, who would later design the logos for AT&T, The United Way, Kleenex, and Girl Scouts of the USA, designed the Alcoa logo.
According to their website, Alcoa is the world's leading producer of primary aluminum and fabricated aluminum, as well as the world's largest miner of bauxite and refiner of alumina.  In addition to inventing the modern-day aluminum industry, Alcoa innovation has been behind major milestones in the aerospace, automotive, packaging, building and construction, commercial transportation, consumer electronics and industrial markets for more than 125 years.
For many years, Alcoa was headquartered in Pittsburgh but has since moved its Global Headquarters to New York City.  Although, Alcoa no longer has their headquarters in Pittsburgh, the company still has its Corporate Headquarters in Pittsburgh.  The Pittsburgh offices are located on Pittsburgh's North Side, a few blocks away from PNC Park, home of the Pittsburgh Pirates.
To kick off the celebration, Alcoa has created a new interactive timeline on their website. Explore 125 years of Alcoa by visiting their website at the following link.
About the Writer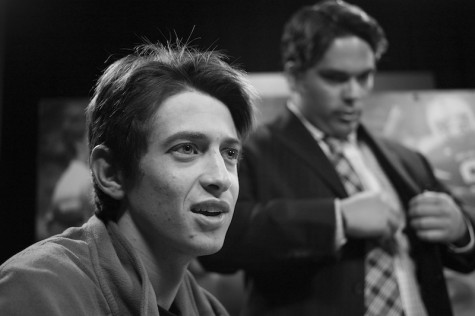 Mike Funyak, Staff Reporter
A Senior Business major with a concentration in Management at Robert Morris University, Mike is a Staff Writer and Blogger for "The Sentry."

In...