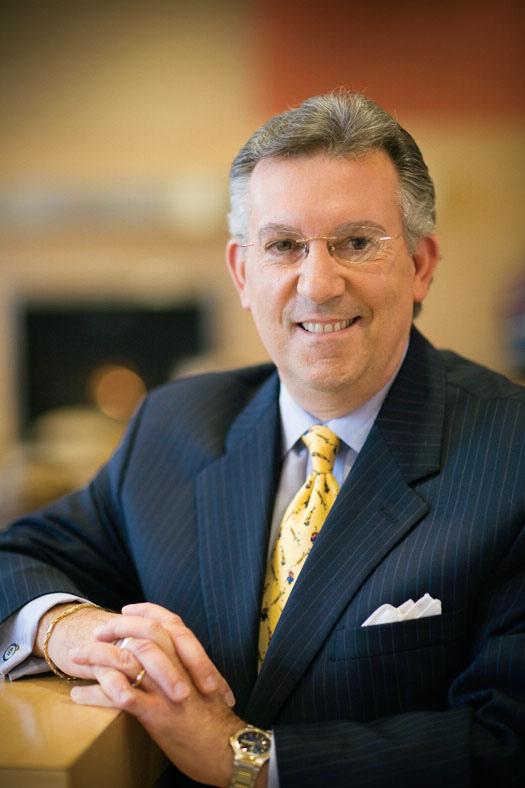 President Dell'Omo will be sending the following letter to the Pittsburgh Post-Gazette. If you agree with what he says in the letter, please voice your opinion — respectfully, please — by emailing David Shribman ([email protected]), Susan Smith ([email protected]) and/or Jerry Micco ([email protected]).
David Shribman
Executive Editor
Pittsburgh Post-Gazette
34 Blvd. of the Allies
Pittsburgh, PA  15222
Dear David:
Some time ago RMU Athletics Director Craig Coleman spoke to you about the sparse coverage of Robert Morris University sports teams in the Post-Gazette. Unfortunately, the situation has not improved, which is why I am writing today.
RMU has 23 NCAA Division I sports, more than Pitt, West Virginia, and Duquesne, which receives disproportionately greater coverage for its athletic program than Robert Morris. Our men's and women's basketball team have each been to the NCAA tournament two times in the past five years, and our men's team has made seven NCAA tournament appearances since 1982, a conference record. In contrast, Duquesne has not been to the tournament since 1977.
Our football team has won six conference championships, though the program only dates to 1994. Both men's and women's hockey teams have defeated several top 20 opponents over the last several years, and our women's team, which currently has the nation's sixth highest winning percentage, has produced an Olympian. I know you are aware we have the only Division I hockey program in the Pittsburgh region, where hockey is becoming increasingly popular.  As a result of the national reputation our hockey program has developed, we were selected to host, in partnership with the Pittsburgh Penguins, the 2013 NCAA Frozen Four at the CONSOL Energy Center.
But you'd barely know any of this from reading the sports pages of the Post-Gazette. Frequently the beat writers assigned to cover RMU – four in the past three years – have been called away from RMU events to cover high school football instead. The Post-Gazette never hires local stringers to cover our road games, even though it appears to be a common practice when Duquesne goes on the road. Recently, the Post-Gazette failed to file its own story about our game against LaSalle in Philadelphia, even though a beat reporter was at our post-game press conference – covering Pitt at the same tournament.
The purpose of my letter is not to request less coverage for our fellow institutions, especially Duquesne, but to have RMU receive comparable coverage worthy of its status as a Division I university.  This would include having a Robert Morris link at the top of the Sports page on the Post-Gazette's website, along with all the other local Division I universities; and not being one of many that fall within "More Colleges."
A majority of RMU's 5,000 students, and their families, are from the Pittsburgh region. We have approximately 30,000 alumni living in the region, and many more fans among the general public. I assure you there is a thirst among your readers for greater coverage of RMU.
I look forward to meeting with you and the appropriate members of your staff in person to discuss this issue further.
Thank you,
Gregory G. Dell'Omo, Ph.D.
President, Robert Morris University
cc: Jerry Micco
Susan Smith