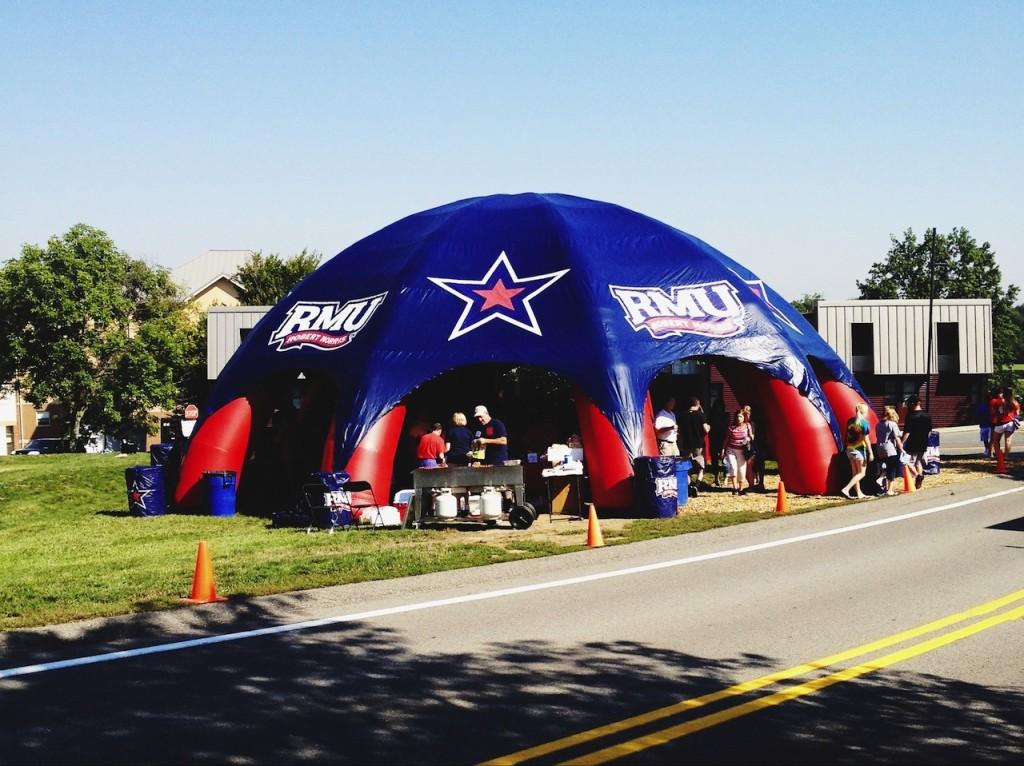 The Office of Residence Life, or ResLife for short, was running like a well-oiled machine this past Thursday morning, showing that all of the kinks have been worked out of the system after the computer issues that caused extensive backups during last Saturday's early move-in.
Incoming freshmen were greeted with warm weather and an equally warm reception by members of the Robert Morris staff. Student volunteers helped move students' belongings into dorm rooms, while the Resident Assistants and ResLife staff helped check students in at the Sewall Center. Small shuttles ran families back and forth between dorms and parking lots, and water stations were set up to keep everyone hydrated.
During all of this commotion, public relations and institutional advancement departments set up an RMU inflatable dome where they served hotdogs, took pictures and gave away prizes and RMU gear as a way to welcome new students.