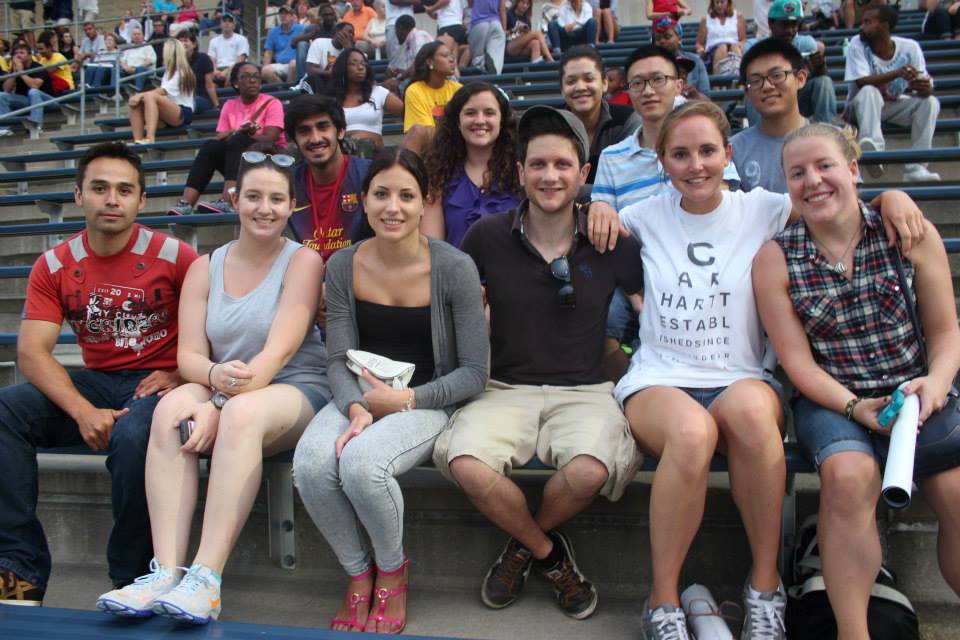 Although move in day was on Aug. 22, new students other than just freshman were moving in throughout the week from different areas of the world. The one aspect many have in common, no matter how far apart their homes lie, is the Global Ambassador program.
The Center for Global Engagement launched the very first Global Ambassador program this semester. Helena Vanhala, Director of Center for Global Engagement, proposed the idea earlier this year based on the peer tutor culture in European higher education that she experienced. This also stemmed from the idea of the Faculty Advisory Committee on International Student and Faculty Services to create such program for SET credit.
While launching the idea,  Vanhala took into account the importance of diversity and did a proposal for the ambassadors to receive SET Credit in the Global Experience category. The program consists of some 30 returning RMU students who are Global Ambassadors. The job of the Global Ambassadors is to assist as peer mentors to the new international students with adjusting to living and learning in the U.S. and at Robert Morris through weekly activities.
Even though the ratio for ambassadors to students is two ambassadors for every 15 international students, ambassadors don't have a problem making strong connections.
"They never have a problem providing support to the group while still making everyone feel like an individual." said Vanhala.
According to Annalise Farina, some of the international students have only been here a few days and feel that "the ambassadors have been very helpful, fun and understanding".
While exploring campus, 20 year old Farina who comes from Australia, said she "hasn't met any mean people because they're all so friendly." When asked her opinions about the program, she had nothing but positive things to say as she expressed her gratitude for both the ambassadors and directors.
Farina said one of her best experiences was eating in the cafeteria because she's never done it before in Australia. She has also never shared a room, so having a roommate was a new experience as well for her.
It seems as if not only are the students gaining important skills such as adapting to new environments, but so are the ambassadors themselves.
The ambassadors which consists of a mixture of sophomores, juniors and seniors have achieved the goal of learning "leadership opportunities while gaining a global perspective ", said Claire Mokry, a specialist for the Center of Global Engagement.
"With nearly 400 international students coming in the fall, domestic students can experience their very own 'study abroad' right here on campus." said Mokry.
With most of the international students staying here for their whole college career, almost every student can have the opportunity of learning a new culture by just simply sitting in class and talking with their fellow student.
*Writer's Note: Ms. Claire Mokry and Dr.Helena Vanhala, encourage students to sign up and participate in the next program when applications are handed out in the fall. Although the applications are an easy process, the emphasize that recommendations provided from RMU faculty and stuff are a huge part of the decision making.  For more information please contact Claire Mokry at [email protected]