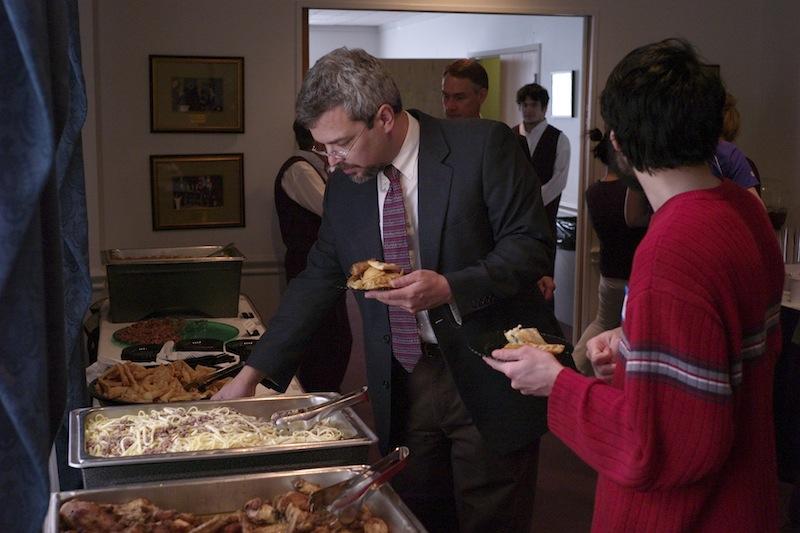 Paul Wintruba
Once again, the First Thursday Global Get Together is a success for the Robert Morris University School of Business who hosted the event.
The Global Get Together is on the first Thursday of every month and has the different RMU schools sponsor the event this semester. This helps accommodate students and get them more involved with being able to come if it is being held in their building.
At the Global Get Together, students and faculty are able to come try new international foods and meet with new and old friends. This event helps students experience different cultures and meet who is all on campus.
"I like the Global Get Together, I think they should have them more often, to be honest once a month just isn't enough," said Chloe Mcilwaine, graduate student.
The food at the event is picked by the school that is hosting to represent something of its own in a special way. Food that was featured came from China, Bulgaria, India, Saudi Arabia, and Greece.
"The food is something that each school chooses representing something in their school for instance, it can be a faculty-lead education abroad program highlighting that or it can be highlighting the students and/or faculty and staff in that school. It's very special for each school for what they present on the day when they have the Global Get Together to host," said Helena Vanhala, Director of Global Engagement.