Local outdoor trail is named one of the top eco-friendly travel destinations
The Great Allegheny Passage trail has been named as one of the most eco-friendly travel destinations.
MOON TOWNSHIP — A western Pennsylvania hiking trail was recently ranked as one of the top eco-friendly travel destinations in the country.
Ecophilies Magazine compiled some of the most sought over and highly traveled natural areas and compiled a list of the most eco-friendly destinations. Included in their list was the GAP trail, or the Great Allegheny Passage trail.
The Ecophilies Magazine staff searched for destinations that attracted visitors but kept the planet's health as a top priority.
"These eco-friendly travel destinations offer adventure and incredible experiences while keeps sustainability in mind," said the website.
The trail passes right through the heart of the Laurel Highlands, offering spectacular views and exploration opportunities. Director of public relations and community outreach at the Laurel Highlands Visitors Bureau Anna Weltz called the trail a "phenomenon."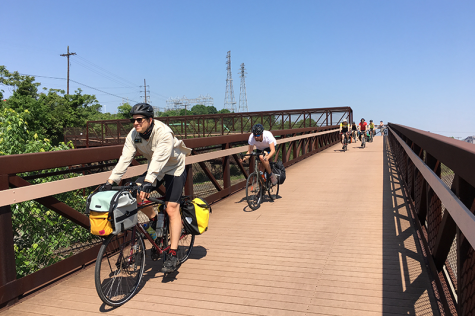 "What started as just a small bike trail between two charming Laurel Highlands towns has grown into a phenomenon that has beckoned bikers and hikers from all over the world," said Weltz. "A converted rail-trail, which once felt the heavy rumble of freight trains, the GAP offers an idyllic long-haul adventure for bikers and hikers alike. Riders can gear up for all 150 miles, or pick a section and bike from trail town to trail town for shorter trips."
Bryan Perry, the executive director of the Allegheny Trail Alliance, said that the GAP trail offers an experience like no other.
"It allows for various styles of adventure, from day trips centered on trail towns in the Laurel Highlands, to weekend overnights in guesthouses or B&B's in Pennsylvania and Maryland, to end-to-end "bucket list" thru trips that trace the region's westward expansion," said Perry.
Congratulations to @GAP_Trail on being named one of the Top Eco-Friendly Travel Destinations by @EcophilesMag.

Ride hundreds of miles on transformed rail trails while enjoying quaint b&bs and some of the best dining in the Laurel Highlands.

More: https://t.co/Y7qGJVSlcH pic.twitter.com/Qp1qhpYwa1

— Laurel Highlands (@laurelhighlands) January 27, 2019
The Great Allegheny Passage trail consists of hundreds of miles of former railroad lines that have been converted into trails that connect Point State Park with the nation's capital in Washington D.C.
"The GAP is maintained by locals from end to end, many of them volunteers who are on the trail to clear fallen trees and make sure the surface is smooth for riding," said Perry. "They are essentially your hosts for the journey."
The GAP trail consists of 150 miles of trail that attracts hikers, bikers and runners from around the country.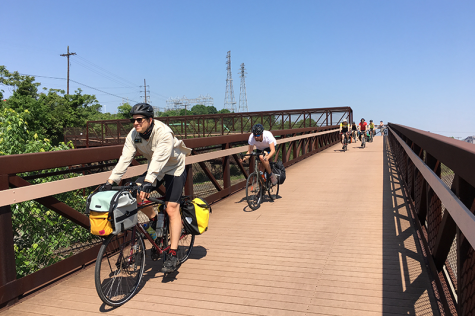 Students at Robert Morris University and community members in Moon Township have access to the trail right in their back yard. Perry told RMU Sentry Media that using the Montour Trail, you can access the GAP trail.
"Those who live or work in Moon Township are adjacent to the Montour Trail, a beautiful suburban rail-trail, and can access the GAP by using a short on-road route from Clairton to McKeesport," said Perry.
To learn more about other eco-friendly travel destinations around North America, visit the Ecophilies Magazine article.
About the Writer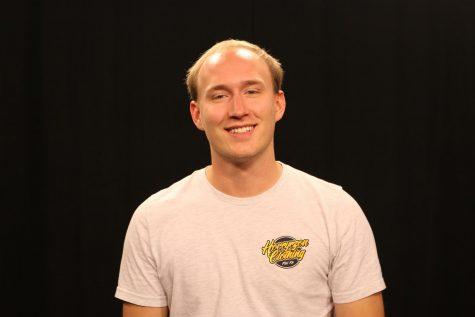 Gage Goulding, News Editor
Gage Goulding is a senior Applied Journalism major with a minor in Public Relations. Gage is the Lead Anchor for RMU Live as well as a package reporter...