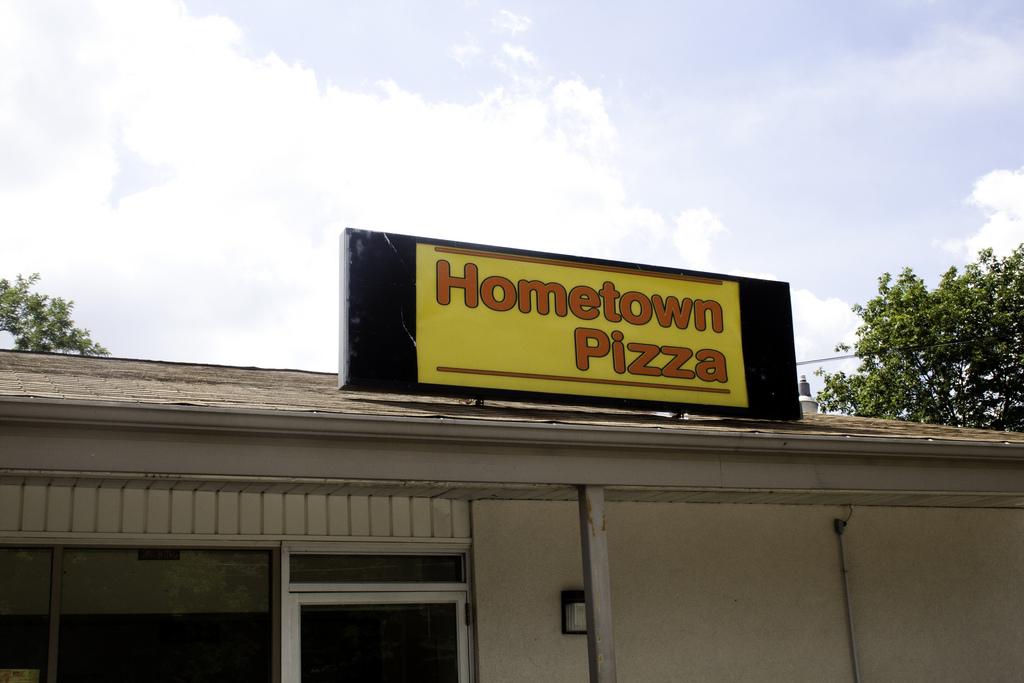 After students returned to find Hometown Pizza deserted on Beaver Grade Road, the wait for the beloved pizza place's reopening is over.
Many Robert Morris University students were pleased to learn that Hometown Pizza, one of their most popular local restaurants, reopened on Friday, Sept. 9. It had moved from its previous location of what used to be Taco Bell to its original venue on 101 Fern Hollow Road.
"We're a little further away, but we have delivery drivers standing by," announced Kyle Bingham, the manager of Hometown Pizza.
However, questions as to why the shop began its move in the first place on August 1 still remain. The move was due to two factors: the first being that the lease on the building was ending, and the second being that its location was not working out as far as profits were concerned.
The rented venue still stands in view of those driving on University Boulevard, a road that is always busy with traffic from the nearby airport. This circumstance made it difficult for those who drove from RMU to turn into the parking lot of Hometown Pizza and treacherous for those who chose to walk.
According to Bingham, no major changes have been made to Hometown Pizza since its return to its roots. The menu remains the same, as does the campus-pricing discount for students.
Three sodas are still free with any pizza order. The only difference is that the bargain now includes bottles of water. Three bottles of water can be chosen in place of the soda.
Sophomore Joseph Knight, like many other students, is excited to be able to enjoy his favorite pizza again.
"When I saw that Hometown had closed, I was shocked. That place gets enough business just from the school alone to stay open," Knight stated. "When I saw a Hometown delivery car the other day, I was confused because I hadn't heard they had reopened, but I was happy when I did find that out."
Hometown Pizza's phone number was unaffected by the move and still remains 412-262-2272.