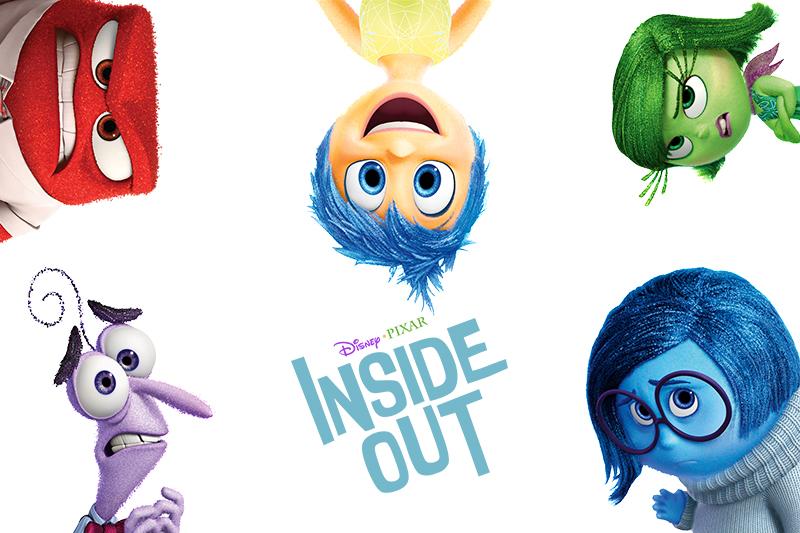 The Dream Team Communications group held a heartwarming showing of Disney-Pixar's Inside Out to raise money for the Make-A-Wish Foundation. The event was held in Hopwood Hall of Patrick Henry on Nov. 1 and was hosted by Fox's Pizza, who also donated the refreshments, as well as the Student Program Board and Student Life.
The Dream Team Communications consists of: Emily Zikoski, Sydney Roberts, and Megan Barber. In order to raise money for the Make-A-Wish Foundation of Greater Pennsylvania and West Virginia they sold stars, which display the names of those who donated to Make-A-Wish, as raffle tickets. They sold over $100 worth of stars, which can still be seen hanging in the Nicolson Rotunda.
When asked why they chose to show the movie Inside Out, Zikoski said, "We felt it really touched on the emotions and the importance of them throughout the big moments in life. Make-A-Wish is all about rendering positive emotions through wishes and learning to cope with the not so positive ones."
The first guest speaker the group had was Melissa Slogan, development coordinator of Make-A-Wish of Greater Pennsylvania and West Virginia. Slogan gave an overall description of the foundation, and gave a few anecdotes to show how this program helps young people who are fighting life threatening diseases.
"We have people who have life threatening illnesses," Slogan stated, "and we ask them to take a moment to forget about all their treatments, and doctors' appointments, and instead ask them a question: if you could go anywhere, be anyone, have anything or meet anybody; what would you wish for?"
Barber got in contact with Make-A-Wish of Greater Pennsylvania and West Virginia through her internship with the Disney College Program which takes place in Orlando, Fla. at Walt Disney World. During her internship, Barber saw many wishes come true through the program, and reached out to a friend who put her in contact with Slogan. The team chose to work with Make-A-Wish because each member of the group had a personal connection to the program.
"Each of us know a family member or friend that's been impacted by different life threatening medical conditions," said Zikoski, "so as a group we really wanted to find a way to help."
The second speaker was a former Make-A-Wish of Greater Pennsylvania and West Virginia child, Cara Kassabov. Kassabov was diagnosed with stage four Lymphoma and stage one Leukemia in 1990. She is a 23-year survivor of these two types of cancer. Kassabov was given only a 30 percent chance to survive after she had started her chemotherapy treatments. During these treatments, two women from the Make-A-Wish Foundation approached her to grant her wish.
"I probably chose the unbeaten path for a wish," Kassabov stated, "…I chose to go to Washington D.C., and not just to meet the President, but I went there to change the world. That's what I wanted to do."
After the speeches were made, Disney-Pixar's Inside Out was shown. After the movie was over, the team revealed the amount they had made for Make-A-Wish of Greater Pennsylvania and West Virginia, $1,211. They presented the amount in the form of a large check to Slogan to take back to the foundation.
"Making these magical experiences wouldn't be possible without you guys, and without our amazing donors," said Slogan, "And we are infinitely grateful for all your hard work and your generosity."
Dream Team Communications would like to thank their sponsors for helping out with the event.
"We couldn't have raised this much without our sponsors, including: Giant Eagle, Buffalo Wild Wings, Wings Suds and Spuds, Auto Zone, Eat 'n' Park, Deluca's Diner, Five Guys, Prisma, and the Robert Morris Public Relations Society. We would also like to thank Fox's Pizza for their donation, as well as the Student Program Board for working with us on showing Inside Out . Their generosity has been amazing throughout this entire process."