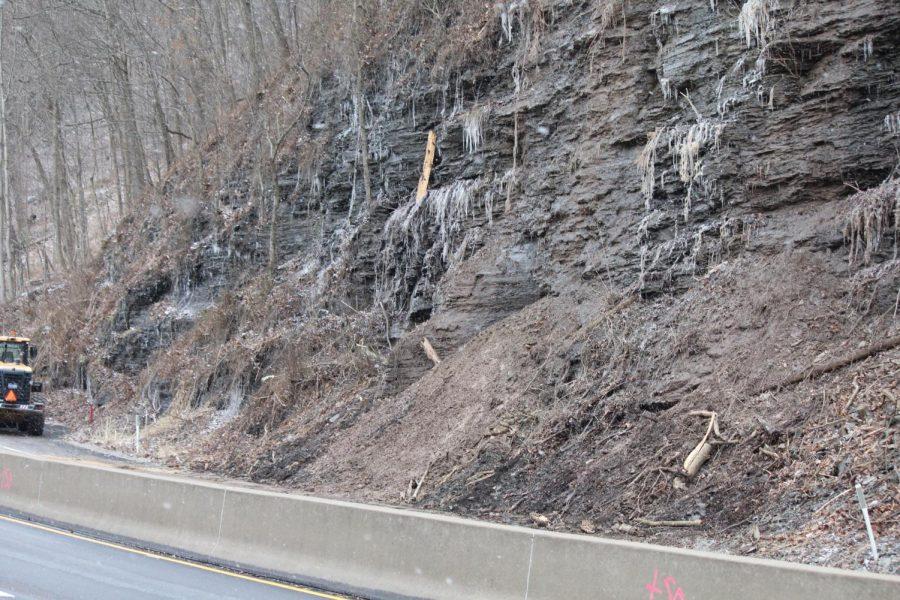 Gage Goulding
MOON TOWNSHIP – University Boulevard has reopened to traffic in both directions following a landslide on Feb. 8.
PennDOT crews were working with heavy equipment to clear the mud, tree limbs and debris from the southbound lanes Wednesday afternoon. The uphill travel lanes opened at approximately 4:15 p.m.
RELATED STORIES:
Landslide forces closure of University Blvd. in Moon Township, to remain closed during weekend
University Blvd. in Moon Twp. to remain closed following mudslide
TRAFFIC ALERT: University Boulevard has reopened in the southbound (uphill) direction. @RMUSentryMedia @KDKA pic.twitter.com/aNuCqYA0Qp
— Gage Goulding (@GageGoulding) February 13, 2019
PennDOT official Tom Holmes said that the recent rain was the culprit of the slide.
"With all the rain that soaked into the hillside, it just caused it all to loosen up and then fall and crumble down," Holmes said.
The road remained closed over the weekend and into the early part of the week as more rain soaked the region.