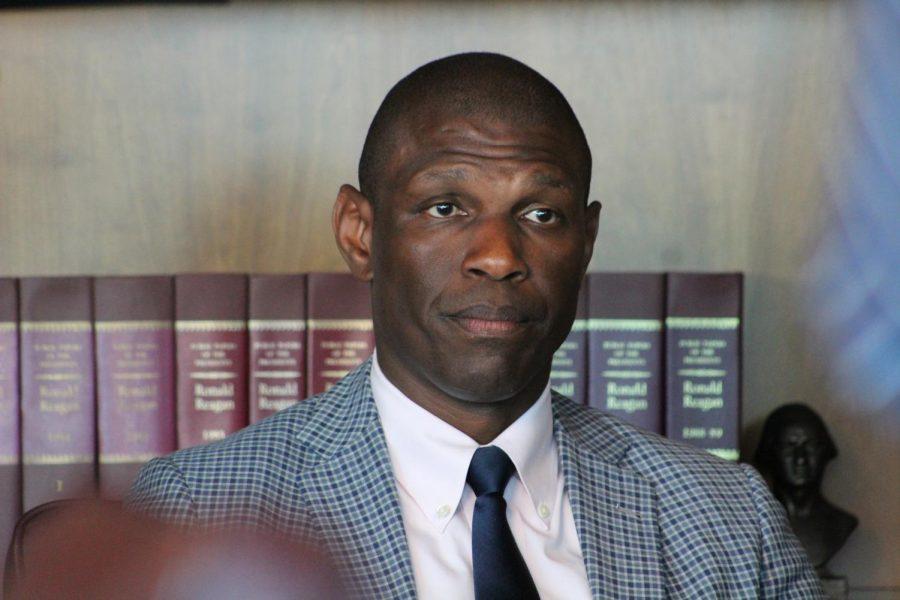 Megan Shandel
Last year, Robert Morris University announced its "RMU 100" plan, which is a set of goals for RMU going into its 100th year in 2021. The plan includes improving athletic facilities and making RMU a preferred partner with Pittsburgh Businesses.
"We want people to think around here, whether it be Shell cracker plant, the Pittsburgh Penguins or Propel charter schools," said President Christopher Howard, "that when they want to do something strategic or important that we want to partner with them in terms of our programming, our personnel."
Robert Morris University has already announced partnerships with different companies in Pittsburgh, including the Pittsburgh Penguins and Amazon. The partnership with Amazon had RMU send two professors to be trained in Amazon Web Services to be able to teach classes on campus about the platform.
"Amazon is a place where we specifically have a relationship. You know the Amazon Web services program, which is where Jeff Bezos makes a lot of money is the cloud computing," said President Howard.  "We have an agreement where we've sent two faculty members to be certified in cloud computing, and so now they can offer the course in the School of Communications and Information Systems and the School of Engineering, Math and Sciences, and when they pass the course they'll be eligible to become a certified cloud computing person at Amazon which is a very lucrative job."
Another part of the RMU 100 plan includes increasing athletic facilities on campus. This includes the new UPMC Events Center that is under construction. The center won't be finished before the end of the basketball season as originally planned, but the goal is to get it finished for commencement.
"As I tell the student athletes, Dr. Coleman and the coaches that athletics becomes the front door for the university. Sometimes the only thing people love about the university will be our women's basketball team or men's basketball team or a women's hockey team," said President Howard. "That's manifest mostly by the events at the UPMC Events Center and the People's Court."
The full plan can be found here.