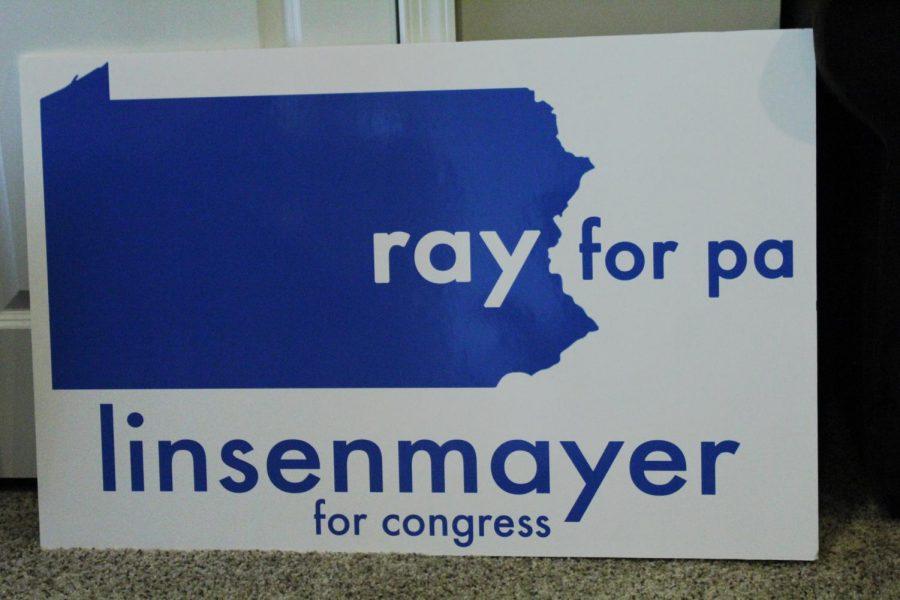 Megan Shandel
Ray Linsenmayer has suspended his campaign in the Pennsylvania 17th Congressional District Sunday. Linsenmayer was slated to compete against fellow Democrat Conor Lamb in the new congressional district in the primary election on May 15.
Linsenmayer announced the campaign suspension at Lamb's campaign headquarter in Carnegie, where he showed his support for Lamb.
"Conor Lamb has always shown himself to be a man of strong character and leadership, and has proven he can withstand any attacks the GOP throws at him," Linsenmayer said in a report by KDKA. "While Rep. Lamb and I differ on some issues, we won't make progress on any of them without defeating Keith Rothfus and bringing new leadership to Congress."
Both supporters from Lamb and Linsenmayer were in attendance when Linsenmayer made the announcement and encouraged his supporters to help re-elect Lamb.
"We have found that if we go out and campaign together, door to door, you know, do the hard work that that takes, we can really connect with people and convince them that we will work for them and no one else, and I think that happens best in person," Lamb said in a report by KDKA.