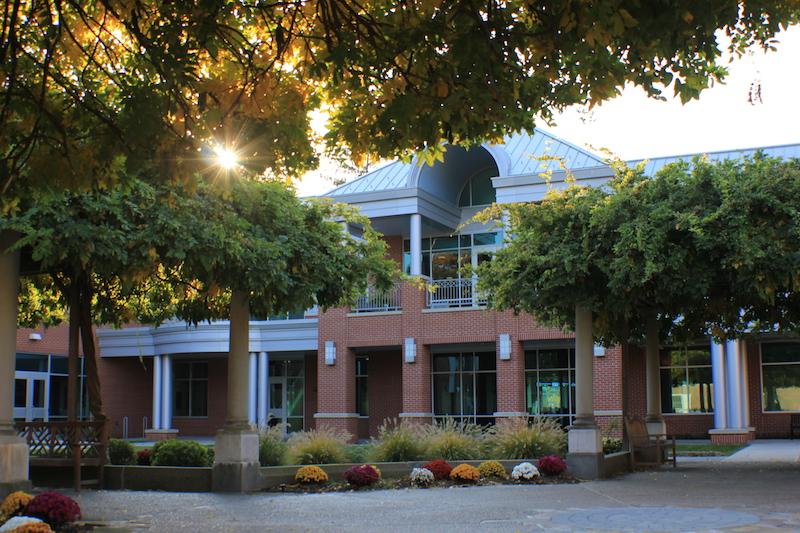 Paul Wintruba
Bob Trosky, Robert Morris University adjunct and member of the Adjunct Volunteer Organizing Committee, says that Feb. 25 or National Adjunct Walkout Day is about raising awareness for Robert Morris, not the disruption of classes.
Last year, a majority of RMU adjuncts mailed a card to the National Labor Relations Board, which allows for a unionization vote to take place. The RMU Adjunct Faculty Association's lead organizer, Jeff Cech, spoke with one of Trosky's classes about the beginnings of a union at Robert Morris.
"One of the things that is very important to the labor movement is that people have a voice in their workplace," said Cech. "The ability to talk freely and to speak openly about your issues on the job."
Robert Morris adjuncts will be mailed a ballot on Mar. 2. If 50 percent or more of the ballots make it back to the National Labor Relations Board with a positive response, the adjuncts will become unionized. A public counting will be held at the Pittsburgh NLRB Regional office on Mar. 17.
Even if the adjuncts become a union, "it's up to Robert Morris to recognize that we are a union as well," Trosky said.
Cole Antolak of the Student Solidarity Organization, a newly formed student group ready to fight for student rights and against injustice, feels the vote will go well and a union will be formed.
"I don't think they [Robert Morris] will be necessarily happy because it forces them to bargain with another union," said Antolak.
Duquesne University recently cited themselves as a religious institution and self concluded that there would not be an adjunct union at the university despite a vote that unionized the part-time faculty. A federal court will decide the outcome of that case.
According to collegefactual.com, 58 percent of the faculty at Robert Morris are adjuncts, nearly 10 percent over the national average. In response to a letter sent to the part-time faculty by the President's Office after the initial petition to unionize, the Adjunct Volunteer Organizing Committee says their yearly salary can top out at $16,200 if they teach their full load of courses per semester. The poverty guideline for a household of two was $15,730 in 2014.
"It's about the students" said Trosky, and he feels confident that the vote will side with the adjuncts and that Robert Morris University will recognize their union.