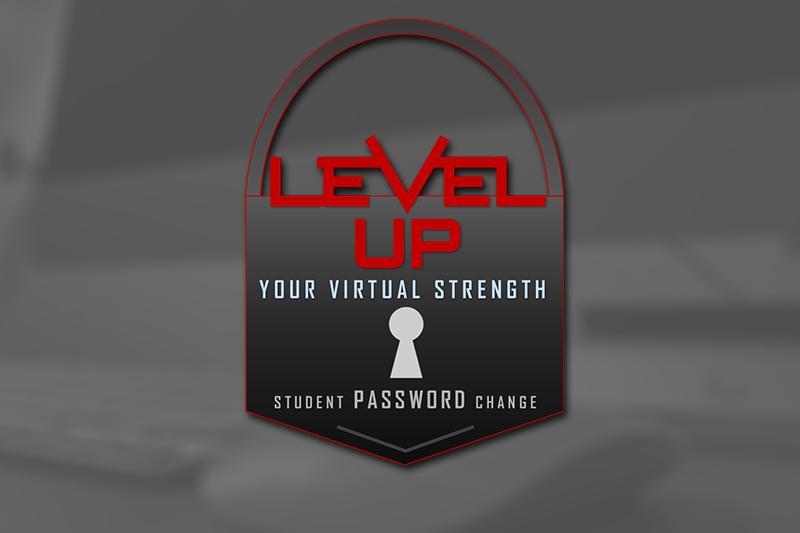 Students at RMU will now have to change their password once every 60 days starting in a couple of weeks.
Level Up, the new awareness initiative created by the Information Technology (IT) department at RMU to ensure students follow the new policy and understand why it was put in place, will begin on Feb. 16.
The new change in policy will take about three weeks to reach all students at the university, so some may have to change their passwords before others.
The password that has to be changed every couple of months is the password for Google accounts, Sentry Secured Services, and computers on campus used in labs or the library. BlackBoard and other applications will not be affected by this change, as they are not connected with the mail.rmu.edu account.
Students will be sent an e-mail every day for five days prior to the day that their current password expires.
If the password is not changed by the expiration date, the account will need to be reactivated and the student will need to provide their Freedom Card number and last four digits of their social security number.
Passwords will be able to be repeated, but only after there are three different passwords used between the two.
Faculty and staff members of the university have been following the same procedure for years, and have also been recently using Google 2-step verification.
The policy was presented to the Student Government Association at a meeting on Wednesday evening.
According to Nathan Meyer, Network Security Analyst I with the IT Department, the new policy was not prompted by any incident or security breech, but is meant as a preventative measure.
For more information on the policy, how to strengthen your password, and more, visit www.rmu.edu/levelup.