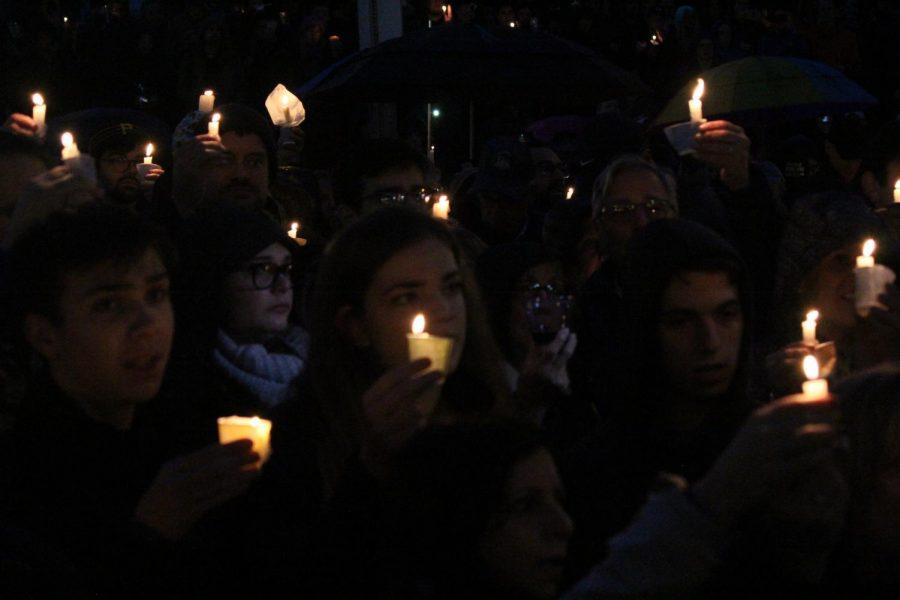 Megan Shandel
MOON TOWNSHIP – A spokesperson for Robert Morris University has released a brief statement regarding Tree of Life Synagogue shooting that occurred on Saturday.
RELATED STORIES:
City of Pittsburgh issues statement on presidential visit
Statement from Pittsburgh Public Safety on synagogue shooting
11 dead, 6 more injured in Pittsburgh synagogue shooting
RMU President Howard releases statement regarding Squirrel Hill shooting
Victims in Pittsburgh shooting identified
Robert Morris alum among those killed in Synagogue shooting
Vice President of Public Relations and Marketing Jonathan Potts released this statement via email on behalf of the university.
"We would encourage students who need to talk to someone to contact the Counseling Center, which as of now is maintaining its regular hours, as well as the Campus Ministry Association. Human Resources sent out an email to all employees on Monday encouraging them, if they need help, to make use of our Employee Assistance Program, which provides counseling and mental health services to faculty and staff."
No special events or vigils have been planned on campus, according to Potts.