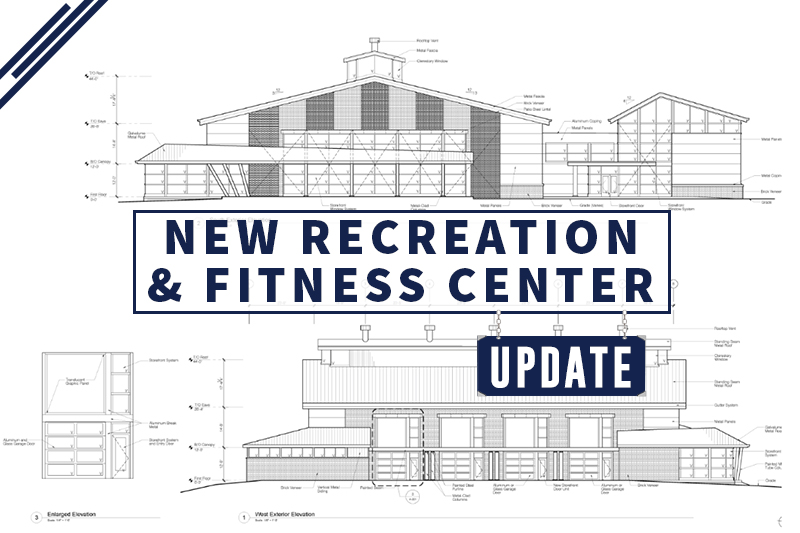 Tori Flick
Originally set for Sept. 25, the full Student Recreation and Fitness Center is now tentatively set to open on Sept. 29.
An email from Campus Recreation was sent to Robert Morris University students to explain why the full facility opening is postponed.
"Our soft opening of our UPMC Fitness Center within the Student Recreation and Fitness Center has been tentatively moved to Wednesday (9/27) due to some remaining construction on the building and surrounding site," said the email from Campus Recreation.
RMU Sentry Media has had a first look at the full Student Recreation and Fitness Center. Check back soon for the full tour with 360-degree images of rooms in the facility.

EXCLUSIVE: Check out this 360 of the view of the NEW Recreation and Fitness Center! #rmu #reccenter #views #theta360 – Spherical Image – RICOH THETA
The facility houses multiple activities for students with extended hours. Many new features are being added to the center, such as new technology and equipment.
"Right now we're staging a lot of equipment in storage because we're trying to get things into rooms," said Armand Buzzelli, director of Campus Recreation. "A lot of technology in this building so…we're going to have a big, somewhere between 70-80 inch T.V., and there is going to be a little kiosk where you can come up and…it's a fitness on demand concept."
An announcement concerning the new Student Recreation and fitness center will be made in the next RMU Sentry Media article. This article will give students a virtual tour of the Student Recreation and Fitness Center before its official opening in October.

Yoga, dancing, kettle bell and more in this room! The floor is coming soon. – Spherical Image – RICOH THETA