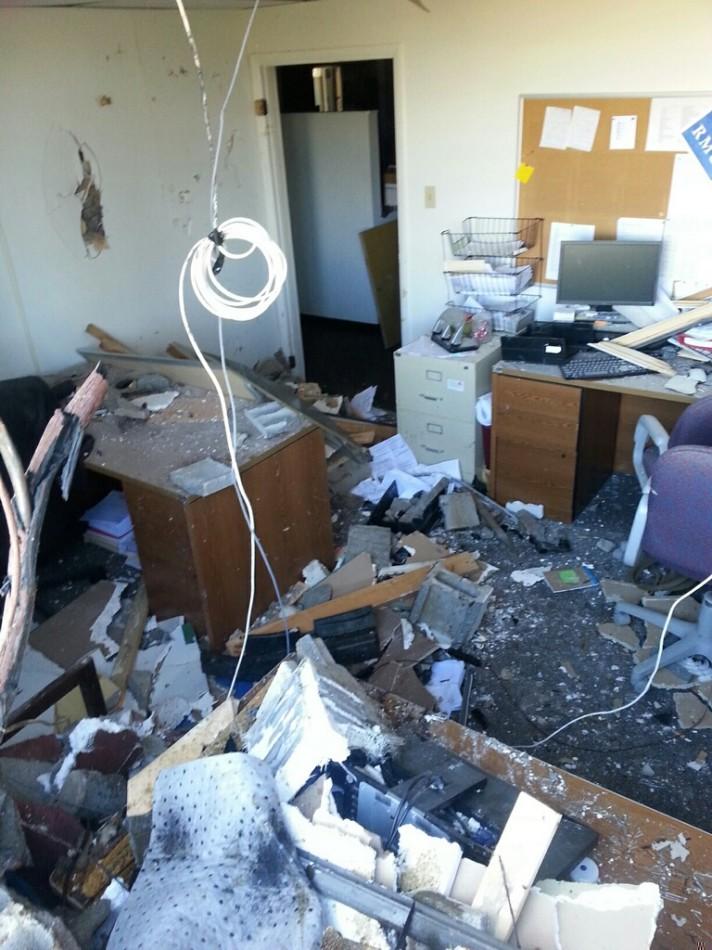 It is estimated that just past 11:30 a.m. on Feb. 22, 2014 a car crashed into the Revere Center. The cause of the crash is not known at this time, and no comment was immediately available from officials on the scene. We will continue to update you as this story develops.
UPDATE 2/24/14:
Senior Director of Public Relations at Robert Morris University Jonathan Potts commented on the incident early Monday afternoon.
An elderly man was driving home from Giant Eagle on Saturday and experienced chest pains and lightheadedness while driving through campus, causing him to lose control of his vehicle and crash into Revere. The man was hospitalized but only had scrapes and bruises from the accident.
Police and the Moon Area Fire Department responded, and the vehicle was taken away on a flat-bed truck.
The section of the building that was damaged was the accounts payable office. There is extensive damage done to the office area, but there appears to be no structural damage. As a result, repairs should be finished within a few weeks.