Breaking down Robert Morris basketball's four-game win streak
After starting 0-3 on the year, the Robert Morris men's basketball team has proceeded to win each of their last four games. This impressive run of success during non-conference play comes for a team that just welcomed 11 new players to the Colonials.
Who is to credit to all of this success? Looking at all the numbers, there's a lot of people that deserve at least some of the credit.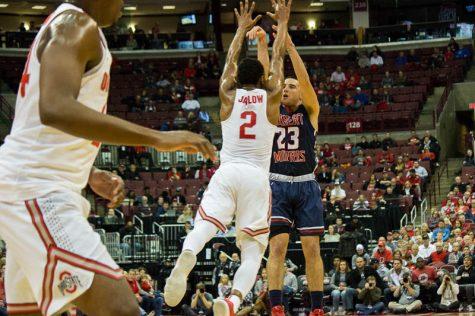 Look at Matty McConnell, one of three returning players, who has been consistent this year and is the team's leader on the court. McConnell has finally found his rhythm; he is averaging 10.7 points per game and has only turned the ball over nine times all year.
Give credit to Dachon Burke, a player who has been on an absolute tear lately. Burke had a double-double against Duquesne with 11 points and 10 rebounds and is coming off a 21-point performance against Youngstown State. He leads the team in points per game and total steals with an average of 15.7 points per game and an astonishing 16 steals so far this year. He is also second in rebounds per game with an average of 6.5.
Don't forget Koby Thomas, Robert Morris' three-star freshman recruit who has had two 20-point performances against Ohio State (22) and versus Norfolk State (21). He has also only failed to score at least 10 points once this season.
What about Malik Petteway? Robert Morris is a small team, but has still been able to either out-rebound or keep pace with their opponents. Petteway is a big reason for that, as he is averaging 6.7 rebounds per game. That is a team high and includes two double-doubles against Grand Canyon and Duquesne. In those games, Petteway put up point totals of 10 and 13, while grabbing 11 and 14 rebounds. He has also led the team in rebounds in four of their seven games.
It's obvious that there really isn't a sole person to credit for all of this success.
You can credit Coach Andy Toole, who has gotten his team to work extremely well together despite having 11 new players. That being said, it's unfair to give him all the credit when the players have put up those impressive numbers.
But it's not as if the Colonials have been dominating opponents.
When looking at the numbers for the overall season, they have not shot nearly as well as their opponents either. The Colonials only have a 40.3 percent shooting percentage to opponents' 46.2 percent. In fact, Robert Morris has made three fewer baskets total despite shooting 55 more times. So, why are they winning?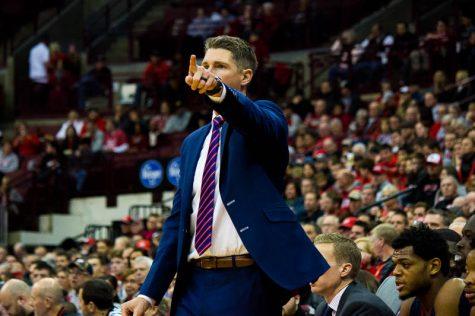 It's simple: the Colonials have won on the generic answers of teamwork, effort and defense.
It seems that every week, a new player steps up for the Colonials. In their seven games of the year, five different players have led Robert Morris in scoring. Not to mention, their sixth man is the team's top rebounder.
This has led to Robert Morris only being held below 60 points once. That was 53 points against San Diego State University. They even put up 64 against Ohio State, who has been by far their toughest opponent on the season.
The effort from these players has been relentless. You can see it in games like the one on the road against Duquesne. In that game, the undersized Colonials grabbed 49 rebounds. That was 17 more than the Dukes and includes an astounding 21 offensive boards. Overall, they have only been held below thirty rebounds once on the season. That was against power conference opponent Ohio State, a game in which the Colonials grabbed only 22 boards.
This effort has led to a never give up attitude that has been with the Colonials since day one. They have produced more points in the second half, as opposed to the first, in five of the team's seven games this year.
Then there's the defense. Robert Morris has generated 137 turnovers. That's good for a 19.6 per game average. Only three of their opponents have scored more than 65 points against Robert Morris. Two of them have been losses, one being the first game of the year against Ohio State (95), which is a power conference school.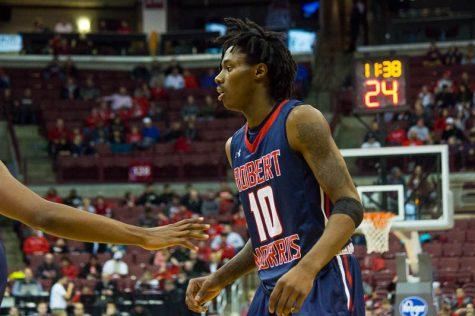 Lastly, two of the four teams they have beaten have been held under 60 points in total. One of those was the aforementioned Duquesne Dukes (59), and the other was the recent blowout against Norfolk State (53).
Robert Morris's four-game winning streak should be credited to the entire team. Each player has stepped up and performed to the level that is needed for them to win. Coach Toole should get a lot of credit for getting his team to play unselfish basketball as 11 new players adjust to Robert Morris basketball.
Dachon Burke, Matty McConnell, Koby Thomas and Malik Petteway have all put up numbers worthy of extreme praise. Basketball is a team sport, and the reason for the Colonials' recent success is this entire team playing at a high rate. Given that there is currently only one other team in the NEC with a winning record, Wagner at 4-1, This brings a renewed sense of faith in this Colonials basketball team come conference play.
About the Contributor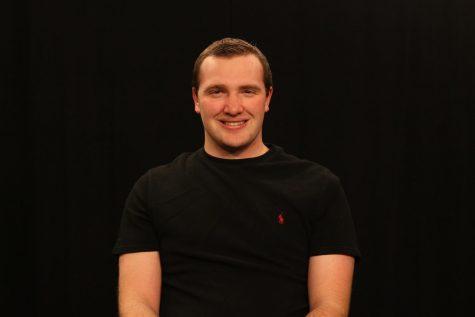 Logan Carney, Sentry & CSN Co-DCM
Logan Carney is a communications major with a focus in sports and he also has a sport management minor. He is in his fourth semester at Robert Morris....