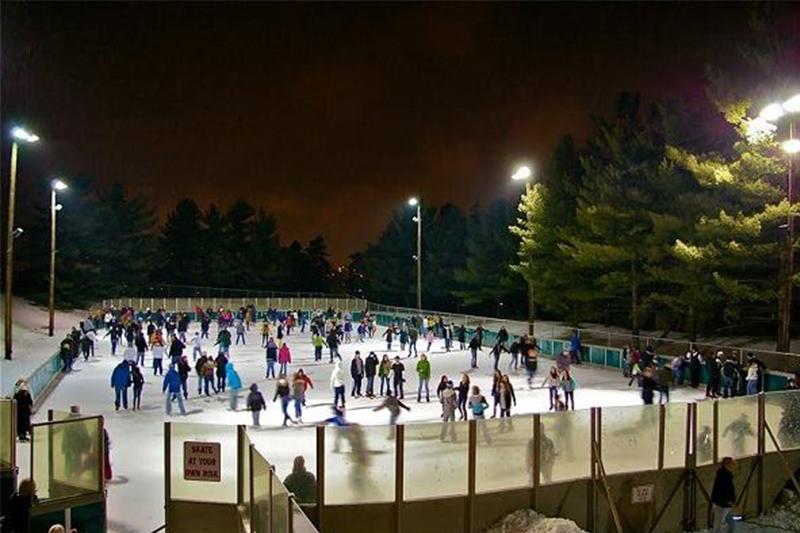 PITTSBURGH — The city of Pittsburgh announced the opening of the outdoor skating rink at Schenley Park.
According to a press release by the city of Pittsburgh, Pittsburghers should "sharpen your skates and ready to enjoy another action-packed season of ice skating at the Schenley Park Skating Rink."
This year the skating rink will be available for lessons and events seven days a week. Lessons and sessions provided at Shenley will be Family Skate, College ID Sessions and Adults Only Sessions.
Family Skate will be held on Thursdays from 6:30 p.m. to 9:00 p.m. One child will be allowed free access with the purchase of an adult ticket. College ID Sessions will take place on Tuesdays from 9:30 p.m. to 11:30 p.m., Wednesdays from 1:30 p.m. to 3:30 p.m. and Sundays from 7:00 p.m. to 9:00 p.m. With the presentation of a college ID students will receive a dollar off admission to Shenley Park. Adults Only Sessions will be on Tuesdays, Fridays and Saturdays from 9:30 p.m. to 11:30 p.m.
Other skating options offered at Shenley Park throughout the season will be events such as Skate With Santa on Dec. 16 from 1:30 p.m. to 3:30 p.m., Mascot Skate on Jan. 12 from 1:30 p.m. to 3:30 p.m., adults-only Disco Night on Feb. 2 from 9:30 p.m. to 11:30 p.m. and adults-only Valentine's On Ice on Feb. 2 from 7:00 p.m. to 10:00 p.m.
The skating rink is always equipped with a party room and kitchen for booked parties such as birthday parties, graduation parties and weddings year round.
Admission to Schenley Park Skating Rink ranges from $3 to $5. Admission is $3 for children under 17 years of age, $4 for senior citizens, $4 for veterans and $5 for adults with skate rental coming to $3, not including the admission fee and skate sharpening at $5.
For more information visit the skating rink's website.