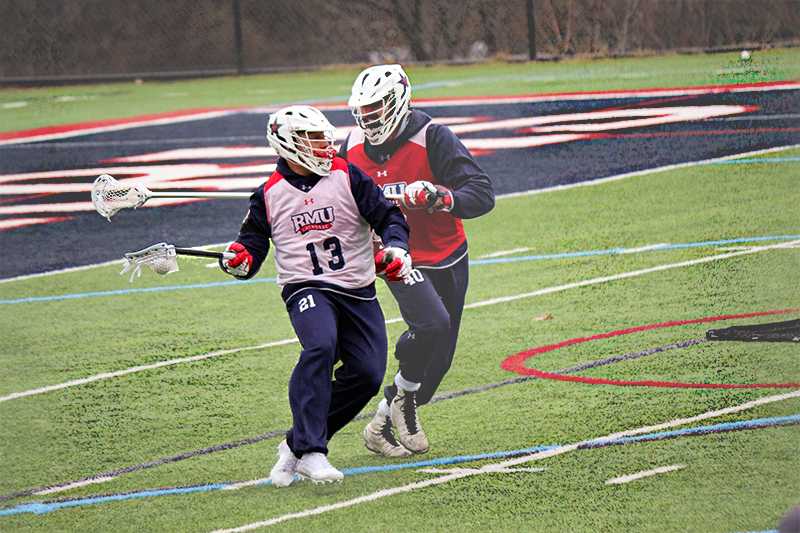 Senior attacker Adrian Torok-Orban is taking one last ride as one of the leading scorers in his final season with the Robert Morris men's lacrosse team.
Torok-Orban will forever have his legacy imprinted on the walls of Joe Walton Stadium as one of the team's most consistently great players of all-time.
But before making his mark as a Colonial, Torok-Orban started playing lacrosse in his hometown of Toronto, Ontario.
Torok-Orban's lacrosse origins go back to when he was hanging with one of his friends in Toronto and his father handed him a lacrosse stick. From there, the rest was history.
"He put a stick in my hand,and from there on I fell in love with the sport," said Torok-Orban.
Torok-Orban's interest in lacrosse from his friend budded into a stellar high school career where the dream of playing lacrosse at a higher level instantly became a reality.
"It sort of just fell in my lap. I think growing up I always loved watching college lacrosse, and in Canada it's not that popular, I just started playing my freshman year of high school. I saw a lot of national championship games, and I sort of said "Wow, you know it'd be awesome to play at that level," said Torok-Orban.
Torok-Orban's heart led him to pick Robert Morris University as the future site of his lacrosse career.
"What stood out about Robert Morris to me was a great group of guys," said Torok-Orban.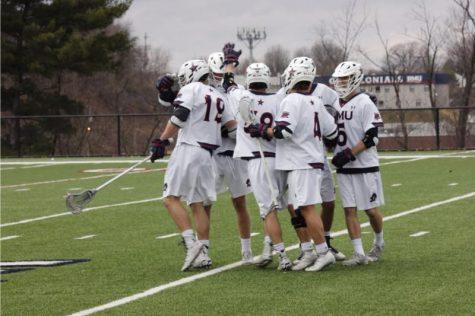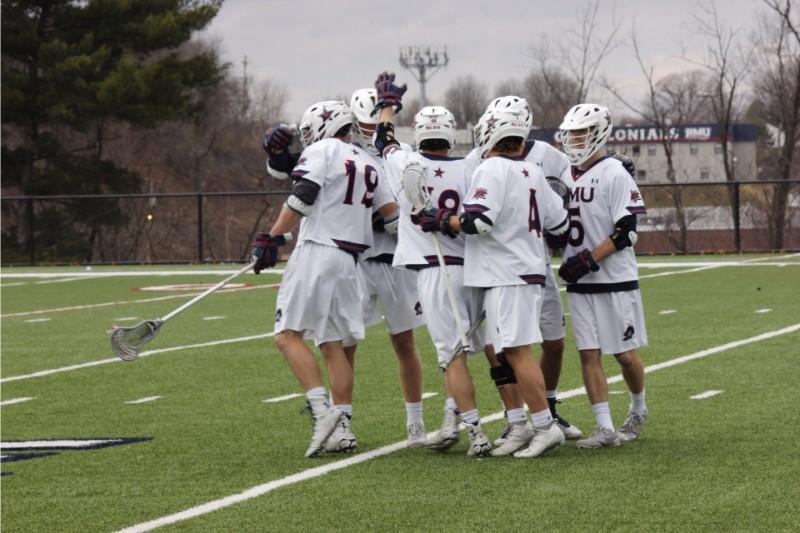 Torok-Orban's time with a great group of guys, past and present,has led to a great impact to himself.
"It's had an immense impact," said Torok-Orban. "I know for a fact that I wouldn't be the person I am today if it hadn't been for this opportunity. My coaches, my parents, my teammates, past and present, to thank for that, and I figured it sculpted me into a much better person, right? It means the world to me."
Over his three seasons at RMU, Torok-Orban has managed to put up excellent numbers as one of the leading attackers for the team.
Torok-Orban had a .308 shot percentage with 39 shots and 19 points during his freshman year. His sophomore year he had a .394 shot percentage with 74 shots and 39 points in 2016, and his junior year he had a .409 shot percentage with 66 shots and 34 points in 2017.
Thanks in part to those statistics, his 2017 statistics made him a leading scorer alongside Matt Schmidt and Tyson Gibson.
In addition to his great numbers, part of his success stems from his bonds with his coaches, one of them being assistant coach Robert Marasti who started at Robert Morris in the exact same season in 2015.
"Coach Marasti has been phenomenal, he's tough on his feet when he needs to be, he lightens the mood, he does good things on keeping us on, applying and making sure we're keeping up with the standards of the program," said Torok-Orban. "I mean, although he's a defense coach, I'm more an offensive guy, I don't get to see him too much, but we battle day in and day out."
When Torok-Orban started playing his first lacrosse season in 2015, it was also the first season for RMU assistant coach Robert Marasti, thus starting a bond that has lasted a few years.
Marasti was impressed with Torok-Orban and his lacrosse demeanor from the beginning.
"Adrian's just been a rock for our culture, he's such an easy-going guy, he has such a true passion for the game, and really enjoys himself every time he steps onto the field," said Marasti.
Marasti believes that Torok-Orban's background as a lacrosse player and as a person has led to him to being a leader his senior year.
"I just think leading by example. Adrian's definitely a guy that can get positive, and give positive feedback," said Marasti.
Over time, Torok-Orban has proved himself worthy of being on the RMU men's lacrosse team.
"A lot of hard work, I think. Just continuing to play here and there and out. Playing box lacrosse really helped my game and my stick skills, and from there on out, I picked up lacrosse in high school," said Torok-Orban. "Both a lot of great players and and a lot of great coaches, which pushed me really hard."
His success can be attributed to not only his hard work, but his positive mindset whenever going into a game.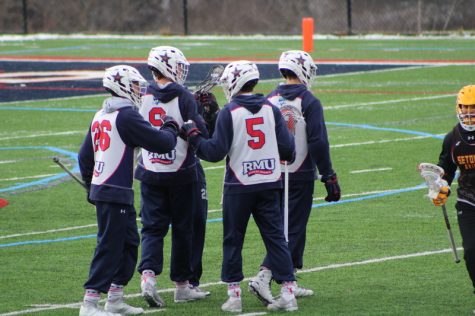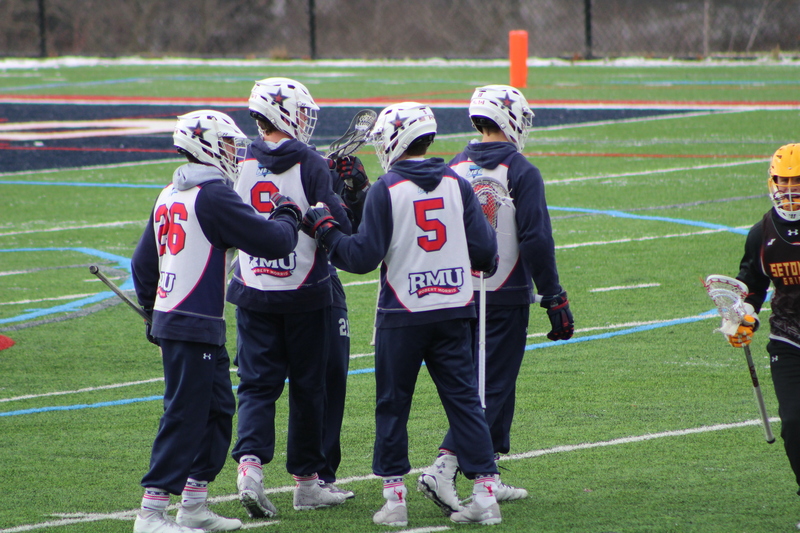 "Score as many goals into the back of the net, not just for yourself, but as a team," said Torok-Orban.
With his lacrosse career at Robert Morris reaching an end, Torok-Orban shared some of his goals for his final season and also some of his favorite memories from his time as a Colonial
"Hopefully it will be winning our conference championship this year," said Torok-Orban. "As for this year, one vivid cold morning where we were working out on the field, almost putting through (expletive), and a bunch of guys were doing pencil rolls."
Torok-Orban wants to close out his final season in grand fashion with a NCAA tournament berth, especially at a time when his team hasn't won a conference tournament game since 2013.
"It means everything, I mean, we have a big senior class, a lot of guys who start off as freshman (who) work incredibly hard," said Torok-Orban.
With Torok-Orban embarking on the final ride of his college lacrosse career, his offensive legacy on the field will be one to watch and remember as he attempts to close out his career strong.