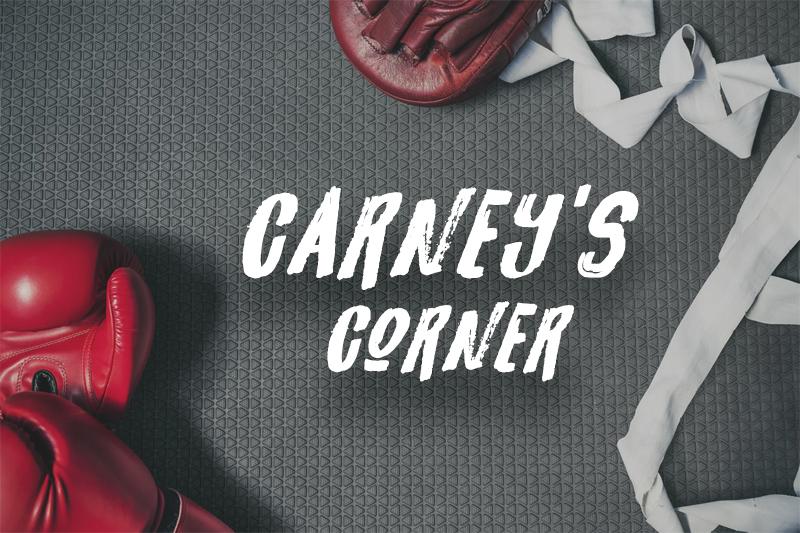 Tori Flick
MOON TOWNSHIP — The Robert Morris Colonials football team (0-3, 2-5) is nearing the end of their 2018 season. Throughout the year, the consistent talking point has been the struggles of the RMU defense. While this is completely fair criticism that comes with a disappointing 0-3 conference record, I personally think that this causes us to overlook FCS football's 54th best offense in yards per game.
Wait, am I really about to get overly excited about an offense that is in the middle of the pack in FCS? Of course, I am.
The reason that I am excited about the Colonials offense, which is fourth in the NEC, is because of the number of playmakers on the team. The Colonials have four guys that all have a chance to unseat 2016 and 2017 RMU offensive MVP Tim Vecchio as the new face of the offense.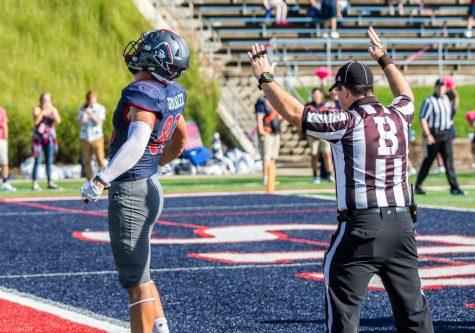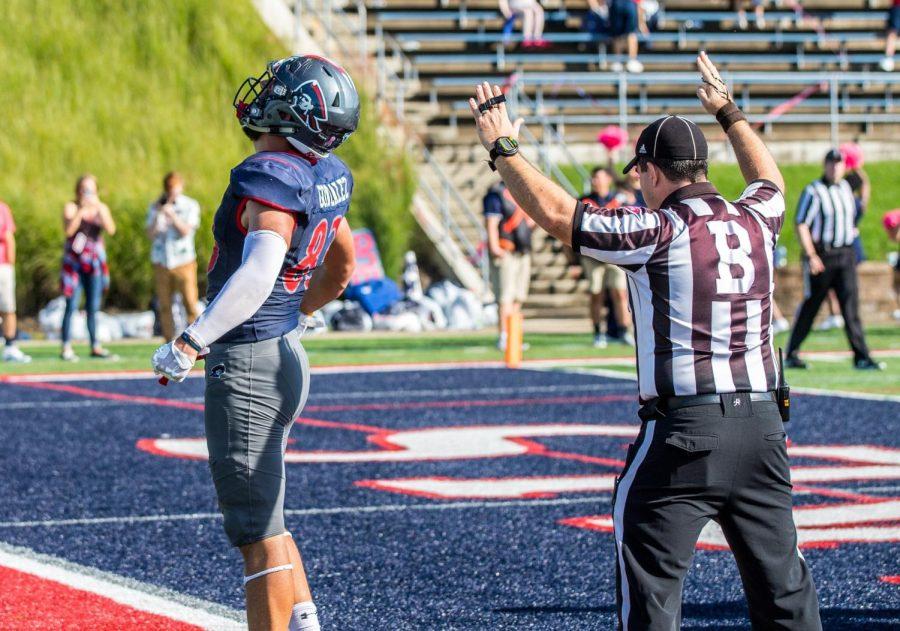 Jimmy Walker has been the leader that this team needs. Even though he has eight interceptions in seven games, Walker has still been good enough that the playmakers around him have been able to play up to their potential. Isn't that what a quarterback is supposed to do anyway?
Look no further than Matthew Gonzalez, who has thrived with Walker this season. The junior tight end tied the school's receiving touchdown record (10) last week after he had three touchdown receptions against Central State. He is also currently tied for the third most touchdown receptions in FCS football this season and has four more touchdowns than the next closest tight end. By the way, Gonzalez has one more year after this one.
Another key playmaker this team features is Terence Stephens. Stephens, who two weeks ago became the first Robert Morris football player since Tim Hall in 1994 to eclipse the century mark in both rushing and receiving yards, currently leads all of FCS football in all-purpose yards with 1,226 yards. Last week gave Stephens two consecutive 100-yard rushing games. That puts him with one of his teammates that I'll talk about later. By the way, Stephens has one more year after this one.
Finally, we get to the fourth key playmaker on this Colonial offense, Alijah Jackson. Earlier this season, Jackson became the first Colonial since 2015 to rush for 100 yards in a single game. Jackson followed that up with two more 100-yard games in the next three games, which has given him three 100-yard rushing performances this season. Jackson and Stephens also did something that Robert Morris hasn't done since 1997 when they both rushed for over 100-yards against Central State last week. By the way, Jackson has three more years after this one.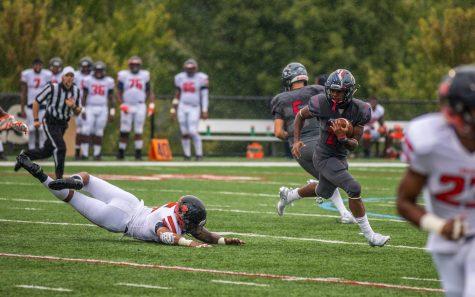 These four players have built a strong core and helped turn around an offense that, just last season, averaged 10.2 points per game. This year, they have averaged about three times that.
What's even more exciting about this offense is three of those four players will be back next season. Gonzalez, Stephens and Jackson will all be back next year. That means that Robert Morris has arguably the best tight end in FCS, statistically the most well-rounded offensive player in FCS and one of the conference's top running backs all on their roster.
Regardless of who replaces Walker next year, the Colonials' offense will still be able to hang with the big boys.
Enough about the playmakers though, what about the guys who line up in front?
Winning the war up front is the most important aspect of a football game. The Colonials' offensive line has been significantly better than last season. Last season, the offensive line gave up 41 sacks for a loss of 242-yards, this year have given up just eight sacks for a total loss of 64-yards.
That's not the only improvement the line has made though, as their average yards-per-carry has more than doubled from last season. Last season Robert Morris averaged 2.1 yards-per-carry, now they are currently averaging 4.7 yards-per-carry.
By the way, last week's starting offensive line will all be returning next year.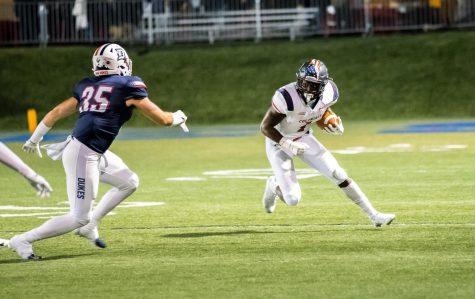 This Colonial football team has the tools to be one of the top offenses in FCS. While the season is almost over, RMU's only key loss on the offensive front will be Jimmy Walker. Top wide receivers Tim Vecchio and Brandon Magee, both juniors, will also be returning next season.
Next season will be an important year for Head Coach Bernard Clark and company. With almost all of RMU's offensive playmakers returning, a finally stable offensive line and a decent young quarterback in George Martin, there's no reason that RMU's offense shouldn't be near the top of the NEC.
And if the mind behind Albany's 9th ranked defense in 2017 can get his defense to, at the very least, middle of the pack in FCS, then RMU football's rebuild may be coming to an end quicker than anyone would have thought.