Cleveland State conquers Colonials in Keightley Classic
For the second straight game, the Robert Morris men's basketball program began a contest firing on all offensive cylinders.
But unlike its matchup against Texas Arlington on November 21 in which the Colonials netted the first 14 points, RMU, who began the game on an 11-2 run, was unable to secure a victory.
As a result of the defensive woes that plagued Robert Morris in the second half, the Colonials suffered an 87-74 setback against Cleveland State Saturday afternoon at the Wolstein Center.
Forward Jeremiah Worthem paced RMU, which shot 39.7% from the floor, by netting 16 points off the bench, while Aaron Tate grabbed five rebounds.
"We're not a disciplined team. We play in ebbs and flows," head coach Andy Toole said after his squad's 13 point loss. "We have to go back to practice and try to get some things to sink."
After surrendering a layup to Anton Grady 40 seconds in, Mike McFadden responded by scoring seven of RMU's first nine points.
But from that moment forward, the Vikings began chipping away at the lead.
CSU eventually knotted the score 10 minutes in and continued to run the table in the first half, heading into the locker room up by four.
The second half, like the first, began with a surge, but this time, the Vikings used a 20-8 run at the 13:30 mark to extend its lead to 16.
But the resilient Colonials fought back and used a 14-4 run of its own to climb within four.
That's when CSU sophomore Bryn Forbes took matters into his own hands.
The sophomore guard tallied 11 of his 18 points in the final 20 minutes to secure Cleveland State's second victory in the Keightley Classic.
"We got up early and were ready to rock," said RMU's fourth year head coach. "They changed their efforts and we had some breakdowns, but we didn't respond to adversity."
The Colonials, who are currently in the midst of a four game road trip, travel to Buffalo Tuesday night for a 7:00 p.m. tip.
About the Contributors
Nick Buzzelli, Sports Editor
Nick is a senior communication major with a concentration in journalism at Robert Morris University and is the Editor-in-Chief of RMU Sentry Media.

In...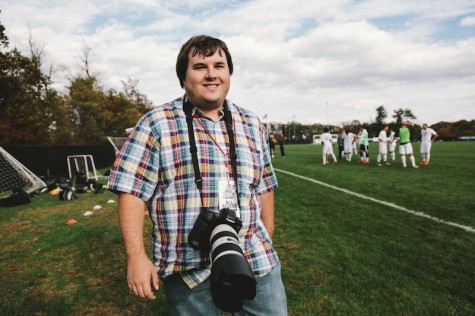 Kyle Gorcey, Freelance Sports Photographer
Kyle is a senior Communications major with a concentration in journalism at Robert Morris University who is a writer and sports photographer for The Sentry. The...