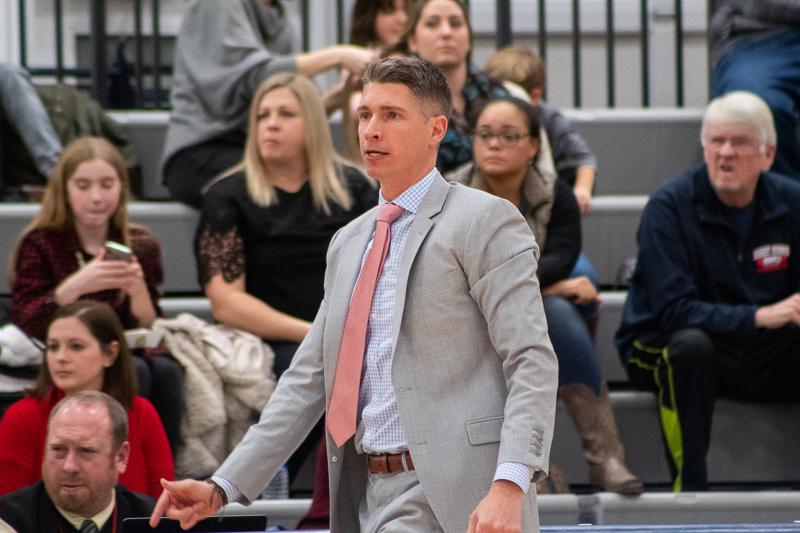 MOON TOWNSHIP — Coach Andy Toole hinted at the possibility of a bid to the CollegeInsider.com Postseason Tournament (CIT) during his radio show The Andy Toole Show. This would be the Colonials' second appearance in the CIT. In 2012, the Colonials won their first two games before falling to Fairfield 67-61 in the CIT quarterfinals. The fee to play in the tournament is about $35,000, according to the North State Journal.
The CIT joins a list of college basketball tournaments in March. Behind the famous NCAA Tournament, the National Invitation Tournament (NIT) and the College Basketball Invitational (CBI) are the other postseason tournaments.
Last year, the St. Francis (PA) Red Flash were selected to play in the CIT, but lost in the first round to University of Illinois – Chicago 84-61.
Senior forward Malik Petteway might not have played his last game in a Colonial uniform either. The 6'8" big man out of Waterbury, Connecticut may be granted another year of eligibility for the 2019-2020 season.
Petteway played in the first fifteen regular season games for the Colonials, averaging both 6.2 points per game (ppg) and 6.2 rebounds per game (rpg) before being sidelined the rest of the season with a leg injury.
He averaged 9.8 ppg and led the team with 5.1 rpg. Both Petteway and junior forward Yannis Mendy split time as the center this past season and Toole hopes to have both return next season. Josh Williams will also have his last season with the Colonials, next year.
The Colonials ended Saturday as they were defeated by the Fairleigh Dickinson Knights 66-62 in the Northeast Conference (NEC) Tournament semi-finals.