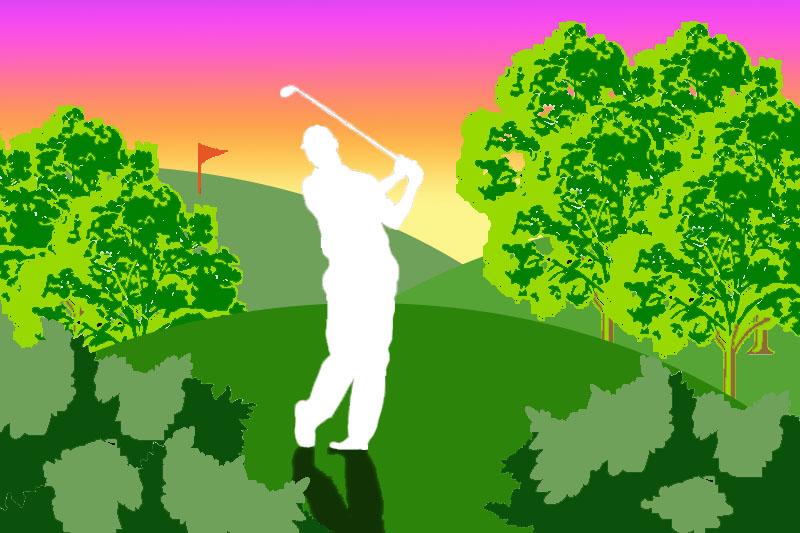 Erik Schmidt
BINGHAMTON, N.Y. — The Robert Morris Colonials men's golf team (+21) finished fourth overall in the Matthews Auto Collegiate Invitational at The Links at Hiawatha Landing. The Colonials finished with a combined scorecard of +8, after shooting a +10 on the first day of the tournament.
The Binghamton Bearcats (+78) won the tournament, shooting a 562, which is good enough for a 14-under-par. Justin Lane and Zachary Ottman both carded -5 tournaments for the Bearcats, which were the lowest scores on the weekend.
For the Colonials, Bryce Gorrell, a senior from Tiffin, Ohio tied for third on the day, with a -4 tournament, which was good enough to tie for the second lowest 36-hole score in Colonials golf history. His second round score of three under is the lowest of his career.
Max Palmer shot a three-over first round, including two birdies, and 11 pars. He then returned with an even second round, including birdies on both of the par fives on the front nine. Palmer finished the tournament tied for 23rd, at +3 overall.
Junior Kyle Grube finished the weekend with sole possession of 27th place, at a four over 148. Highlights of the tournament for the young golfer included five birdies and 22 pars. Four of the pars came in the second round.
David Szymanski's best round of the tournament came on Monday. He shot a +1, which included three birdies on the back nine. Szymanski finished with 149 strokes, good enough for a five-over tournament, and a seven-way tie for 28th.
Last week's Peoples Natural Gas RMU Male Student-Athlete of the Week, freshman Chase Miller, finished the tournament 67th overall. His 157 shot tournament resulted in a +13 on the par 72 courses. In the first round, Miller had seven pars in a row.
Next week, the Colonials travel to Lakewood Country Club, a 7,119-yard course in Westlake Ohio. The Colonials will be there Monday and Tuesday for the Cleveland State Invitational. Hosting the tournament are the Cleveland State Vikings (+102). Additional teams at the tournament are the Oakland Golden Grizzlies (+9), and the Wright State Raiders (+46).