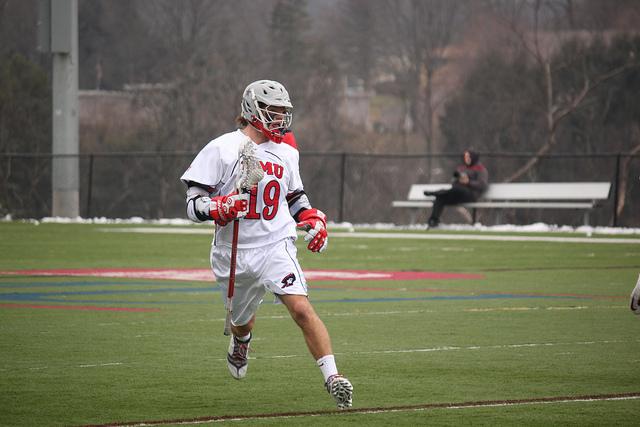 Amy Shubilla
Weeks after welcoming Travis Harrington to the RMU Men's Lacrosse coaching staff, head coach Drew McMinn and the Colonials have announced the hiring of two additional members, both of which are alums.
Former RMU lacrosse players Robert Marasti and Carlos Sunseri will join the staff this year as assistant coaches, with Sunseri filling a volunteer role.
Both Marasti and Sunseri have deep lacrosse backgrounds and are graduates of the program.
During the 2008-2011 seasons, Marasti began his collegiate career at attack, but then switched to defensive midfielder during his second season. By the time his career came to a close, Marasti had 24 points in 60 games and helped the Colonials appear in the first ever Northeast Conference tournament.
Sunseri, a former RMU lacrosse captain, returns to the Colonials staff for the third time. He previously served as a volunteer assistant in 2008-09 and 2012-13.
His skills on the field were also valued during his time as a player, taking MVP honors in his final season and ending his career with a total of 35 goals and 24 assists.
Having both alums back with the program in coaching roles could be an attempt to help restore the winning attitude from 2012-13, when Robert Morris won the NEC regular season title.