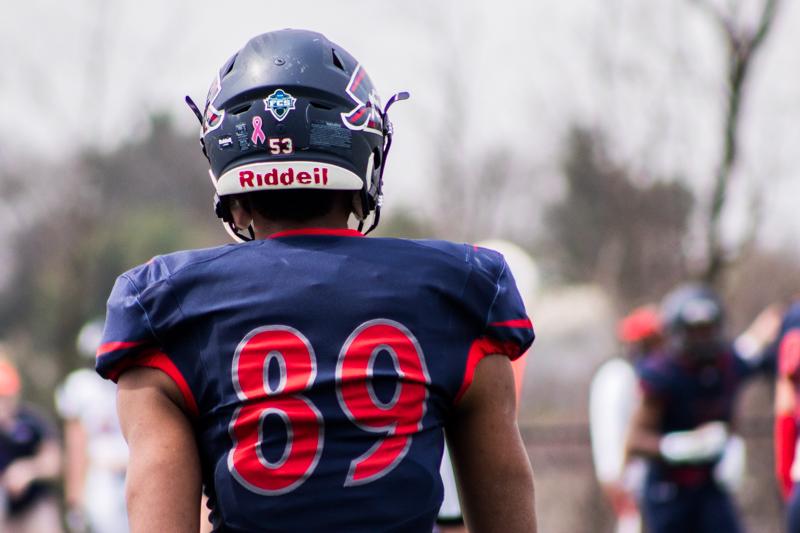 Samuel Anthony
Moon Township, Pa.- The Robert Morris University Colonials football team (1-4, 0-2) fell to Central Connecticut State (3-3, 1-0) on Saturday by the score of 56-35. The game was a shootout from the very beginning. Here is a quick rundown of the game on Saturday.
Why it happened:
Both teams were tough to stop offensively as they there was over 1,000 yards of total offense in the game. The Colonials didn't see the CCSU punter until there were less than five minutes left in the fourth quarter. For the second consecutive week for Robert Morris, they were involved in a heavy shootout but fell short. Prior to the punter showing up, CCSU scored on every drive except for two. One of those was a one play kneel down to end the first half.
What it means:
This loss puts the Colonials further back in the NEC. They now sit at 0-2 in conference play and 1-4 on the year. However, a second consecutive dominant performance from the RMU offense should provide hope for a fan base that hasn't seen a strong offensive performance since the Joe Walton era. However, the defense again struggled as CCSU looked unstoppable all game on offense.
Who was there:
Last year's NEC champion Blue Devils came into the game without playing a conference opponent yet. They now sit at 1-0 in conference play on the season.
Who starred:
The offenses for both teams starred in the game. CCSU had over 300 yards rushing while RMU ended the day with over 200 yards. In terms of passing yards, CCSU had 341 while RMU had 268. Both teams combined to score 91 points as the final score was 56-35.
Who stumbled:
Similar to how both offenses starred, both defenses stumbled in this one. Both defenses gave up almost 500 yards of offense and both teams looked lost at points on defense. It was an offense-oriented game straight from the start.