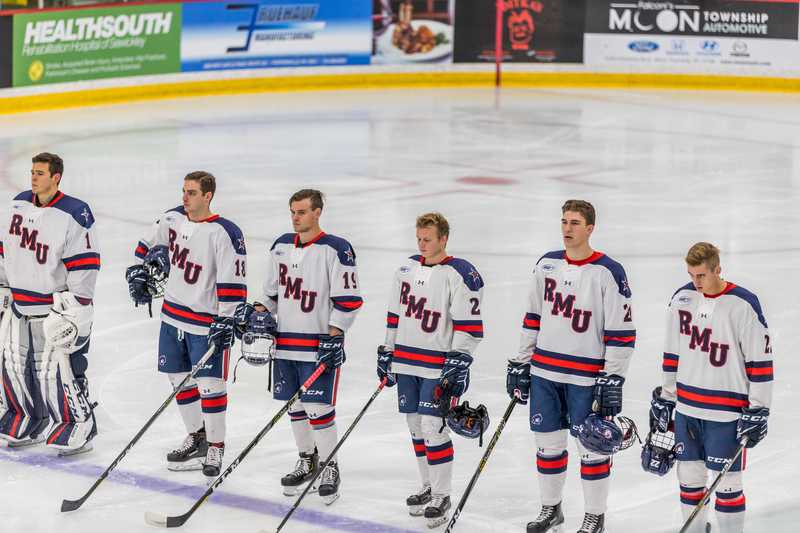 David Auth
The loss within the Pittsburgh community was felt from across the country and the region. And while it was a busy day for RMU Athletics on Saturday, the teams, players and coaches made sure to keep the victims and families in their thoughts and prayers.
Before their game just about an hour after the mass shooting in Squirrel hill, RMU football head coach Bernard Clark put out a tweet regarding the earlier events with a quote from Bob Marley saying "" The people who are trying to make this world worse aren't taking a day off. How can I?" and finishing the tweet by saying "Stay Strong, Stay Positive and Stay Focus!"
The Robert Morris men's hockey held a moment of silence before their game on Saturday against the RIT Tigers.
They put out their moment of silence on Twitter, ending their tweet with "As fellow Pittsburghers and as fellow human beings, we are with you."
Both RMU women's hockey and women's volleyball also extended their condolences to the Pittsburgh community before their afternoon match ups.
Women's hockey assistant coach Logan Bittle also went on to Twitter to send his thoughts and prayers.