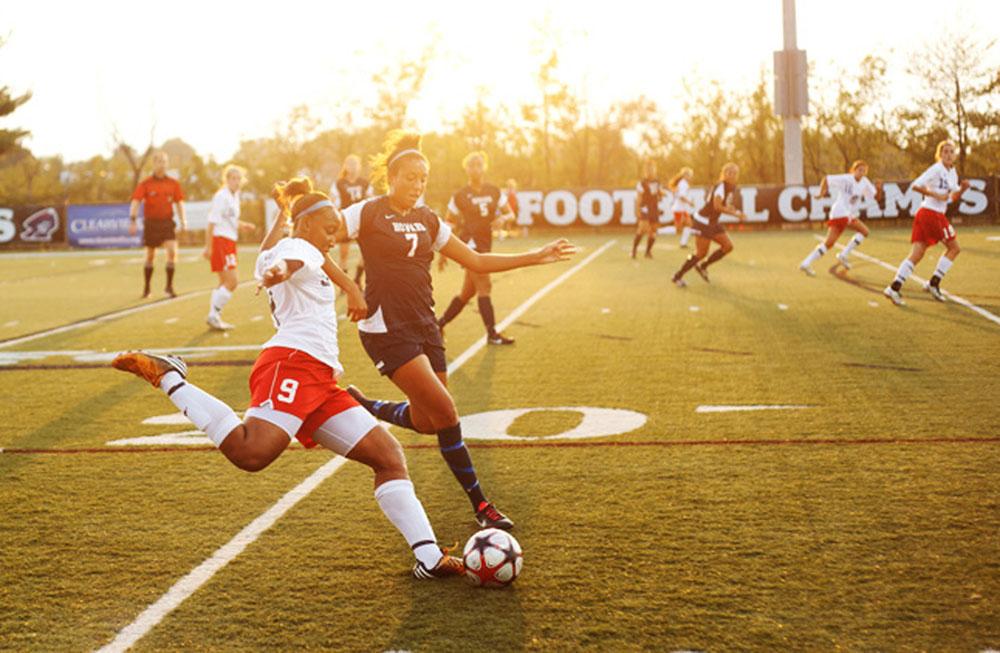 Life on the road is nothing new to the Robert Morris university women's soccer team. During their first 10 matches of the 2012 season, seven of which were away, the Colonials traveled nearly 2,400 miles to compete in contests in New York, Colorado, and everywhere in between.
This has become all too common for RMU, who in the past few years, have been forced to play much more on the road than they do at the friendly confines of the North Athletic Complex.
"It's rough because obviously we like to play at home a lot better because we get the fans, so it's obviously hard, but we have to adjust," said junior Leah Prentice. "Last season we did pretty well on the road and we're hoping to do the same this year."
According to head coach John Kowalski, the program has had trouble attracting non-conference teams to come to RMU, and as a result, has been forced to play significantly more on the road during the early parts of the season.
"As a university and women's soccer team, we are having difficulty attracting teams to come over here on a regular basis. There are a lot of teams from Boston to North Carolina in the mid-Atlantic region and for them, coming into Pittsburgh is almost like going across the country," explained the 12th year skipper. "Schools from the east coast don't particularly want to travel west of the east coast."
If the Colonials would receive more contests at the North Athletic Complex in the future, forward Ayana Davis believes that the fans would come out to support the team more, and as a result, the club would perform better.
"Overall, we would like a little more home games to just be around the fans because clearly it can be a big boost."