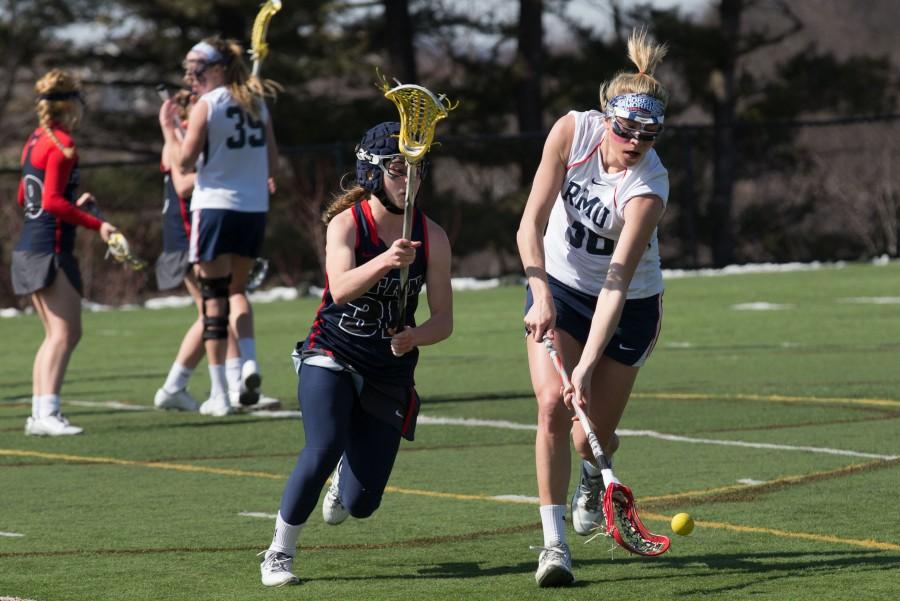 Kyle Gorcey
It's something they've been doing together their entire lives, in the backyard, during high school and in college. They have it down to a science.
It begins with Jess Karwacki trotting out to take a draw for her team at the beginning of each game or after a goal is scored. The midfielder crosses her lacrosse stick with her opponent's, waits for the referee to blow the whistle and then looks for her twin sister, Corey, open on the wing.
It's the art of a quick score off the draw, something these two have perfected so much so, that their record is nine seconds flat, set at the beginning of the season against St. Bonaventure.
But if that's not enough, Jess also has a more prestigious record to her name, setting the NCAA career draws mark of 469 earlier in the year against Niagara.
However, this record wouldn't be possible without a little help from her siblings.
"Well, overall, while practicing with my two sisters has helped me a lot," Jess said. "Having two sisters made it different and I really got the feel for it going against two different people."
Corey concurs.
"It was nice because I really like to help her out and when I know she is struggling. It's nice to have a connection," she said.
But winning so many draws takes more than pure skill, it requires a high lacrosse IQ.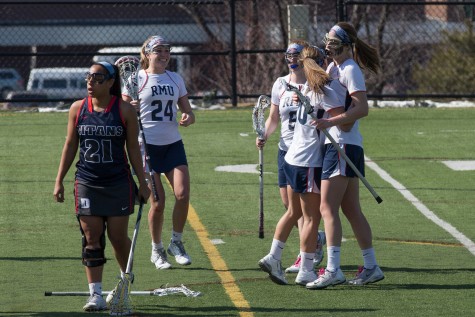 "Whether the opponent either pushes or pulls I have to adjust my strength. I also have to adjust to the way I position my stick as well as my foot position," Jess said.
According to head coach Katy Phillips, winning the draw is very important.
"It's been a huge asset to have somebody so dominant who specializes in that," she said. "The more women's lacrosse games you watch, that draw can be fifty-fifty if you do not have somebody like Jess who is a specialist, so it's been a huge jumpstart to our offense. Winning the draw not only generates your offense but it generates your possession."
Jess' 141 draw control wins so far this season have not only made an impact to her team, but they have helped her accomplish one of her goals since middle school: claiming an NCAA record.
"It's been a goal of mine since high school, even in middle school. I came in wanting to break the single season record and I have done that twice," the former Hereford High School player said. "Hopefully I can break it again. I was thrilled. I am always setting higher goals so we'll see."
Not often do you see a player's name from Robert Morris on the top of a stats sheet. But in this case, on the top of the women's draw control statistics nationwide, the name Jess Karwacki sits atop the list of players from Louisville, Syracuse, Navy, Maryland and Southern California.
"It's really cool. It's awesome that I am above them," she said. "Being on the top is unbelievable."