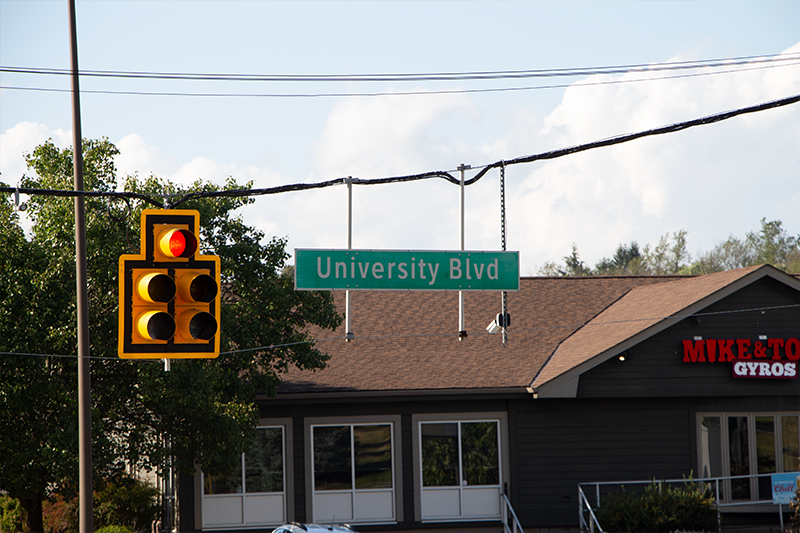 MOON TOWNSHIP – The Moon Township Police Department issued a traffic alert for University Boulevard.
Authorities warned commuters of the enhanced volume of traffic that would be seen on the road. The increase in traffic is the result of the Robert Morris University basketball game against the University of Pittsburgh, held in the UPMC Events Center. The event was sold out, filling approximately all 4,000 seats of the venue.
Gates to the event open at 4:00 p.m. and the game begins at 6:00 p.m. This will be the first basketball game held in the UPMC Events Center.
Motorists who are not attending the event are advised to use alternate routes during the time of the game.