Wagons line revival
Freshman Spencer Dorowicz fills in for Greg Gibson on RMU hockey's crash-and-bang line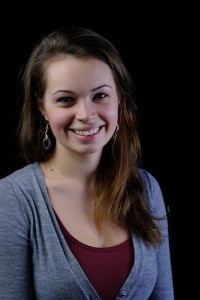 More stories from Haley Sawyer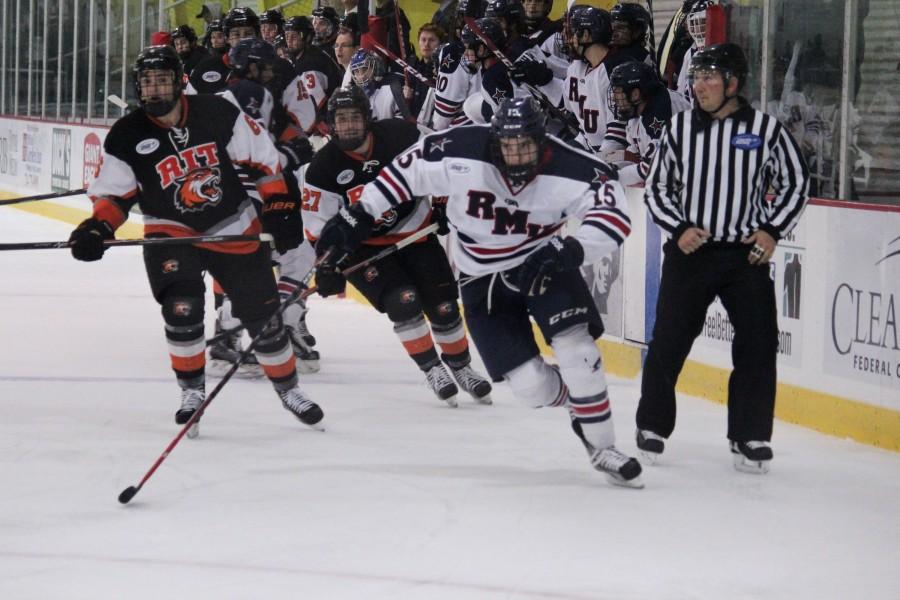 Last season, the "wagons" line was assembled. Quick Greg Gibson was the centerpiece.  On either side of him were physical Matt Cope and Brandon Denham.
Cope checks in at six feet, two inches; Denham at six feet, four inches; and Gibson at five feet, ten inches. It's the perfect scenario. Two oversized wingers clear out some space, leaving a stealthy center to swoop in for shots and the occasional goal. And of course, there's always the added energizing benefit of seeing a line knock some bodies around.
When Gibson was forced off the ice with an ankle injury, someone needed to fill the center role. Spencer Dorowicz seemed to fit the bill.
"Spencer Dorowicz is kind of a mini, two years younger version of Greg Gibson," said head coach Derek Schooley. "Plays with the same energy. They're both not the biggest guys in the world, they're both left handed and both skate extremely well."
Five foot, 11-inch Dorowicz is a freshman, which can be a double-edged sword.
"It's been a little bit of an adjustment. We've definitely had to step it up and play more leadership roles to help him out where he may not know what we do," said Cope, who has played next to Gibson since freshman year.
What Dorowicz lacks in experience, as well as strength and speed, he makes up for in energy.
"He plays with that same passion and brings a lot of youth and energy and I think we're still playing our game the way we would normally play," said Denham.
This isn't the forward's first time as an understudy. He's filled in at right wing before next to Brady Ferguson and David Friedmann when Daniel Leavens and Jeff Jones were both out. In that role, he scored two goals and an assist in RMU's Halloween matchup against RIT.
"I was on my right side, which is a little bit different and I'm a little bit used to playing center and that role, but either way, it's been a learning experience," said Dorowicz. "Just getting into the lineup has been huge for me and I'm gaining confidence."
Although the line hasn't produced as much with Dorowicz as it has with Gibson, it's as good of a temporary fit as anyone can imagine. Gibson could be back as soon as this weekend.
"When I come back, it's still the same process, it's just as we were freshman year," said Gibson.
"I've noticed how hard they work down low. They open up space for (Dorowicz) and that's what they do for me as well, they bang bodies, open up space and there's just a lot of chemistry on that line."
About the Contributor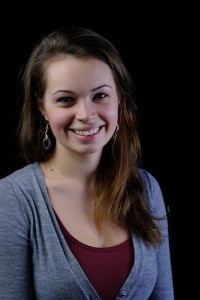 Haley Sawyer, Assistant Sports Editor
Haley is a junior communication major with a concentration in journalism.  She is involved in both print and broadcast journalism at the Academic Media...