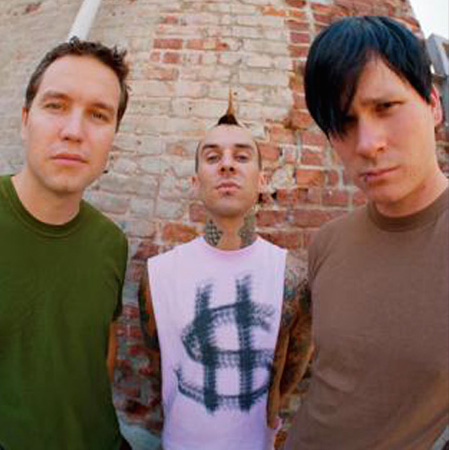 MGN
Ladies and gentlemen… BLINK-182!
The wild pop/punk fusion trio known as Blink-182 is back folks. Ever since the band stopped putting out music in 2012, many faithful fans had assumed the aging members of the group were through doing music together. Each member has met with separate success by either going solo (i.e. drummer Travis Barker) or doing various side projects (guitarist /vocalist Tom Delonge with "Angles and Airwaves", and bassist/vocalist Mark Hoppus with the upcoming "Nothing and Nobody"). However, back in 2013, Delonge posted to Instagram a picture of the three band members during their high school years with the caption "Rehearsals start today . . . And yes there will be a new album #SorryForTheWait #Blink".
In response to this, Hoppus has confirmed as well, saying back in 2013, "We are getting in the studio at the end of this year," while Travis Barker has remained relatively quiet about the whole situation. This release will serve as their seventh studio album and latest album since "Neighborhoods" back in 2011.
Although there is an incredibly large amount of speculation flying around, this reporter remains hopeful. Blink-182 has undergone many changes since their first studio album "Buddha" back in 1994. Everything from the replacement of drummer Scott Raynor to serious stylistic changes have shaped the Blink-182 we know today, and not all fans are pleased. A portion of Blink-182's fan base believes that everything released after their 1997 album "Dude Ranch" is mainstream garbage, while a larger portion believes that the new grown up somber sound of their recent release "Neighborhoods" just doesn't reach the caliber of the old lively 90's Blink.
I however enjoy everything Blink-182 has to offer. Whether the band is playing a subdued ballad such as "Love is dangerous" or an upbeat anthem about teenage angst such as "Dammit" I stand by them 100 percent. Nevertheless, it would be quite refreshing to see a resurgence in the old Blink that took the punk genre by storm.
I for one have very high hopes for this album! No matter the age of the artists or genre I am a firm believer that Blink-182 will be back in a big way. If they decides to stay with their current, more adult sound, I won't be disappointed, but I would really enjoy seeing the band members relive old glory and put out an album that's cheerful, insanely vulgar, and true to the band's punk roots. The band hopes for a late 2014 release but nothing has been set in stone as far as a release date, so look out for Blink 182's new album on shelves later this year!