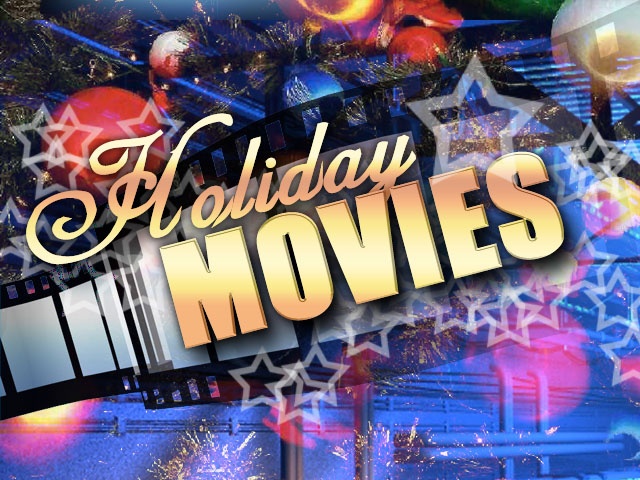 It's that time of year again.  The Holidays are just around the corner meaning presents, food, and relatives are only a few days away.  Unfortunately, that also means we are forced to listen to the same five songs repeated on the radio endlessly and even worse than that: the same Christmas specials that our families insist on watching year after year.
That is why I have taken the time to compile an alternative list of "Christmas" movies.  From animation, to action, to horror, there's something in here for everyone.  So next time your family decides to watch a Christmas movie, save yourself the pain and suggest one from my list below.
 The Nightmare Before Christmas (1993)
The Nightmare Before Christmas is the first entry in my list because it is the first alternative movie I insist on watching annually.  For those of you who are unfamiliar with this Tim Burton classic, it's a claymation film about Jack Skellington, the Pumpkin King of Halloween Town, who grows tired of celebrating Halloween and decides to take over Christmas instead.  This movie is great for the whole family and for those of you who are like me and are already missing Halloween.
 Home Alone (1990)
 Here's another entry that you may already watch around the Holidays.  Nothing says "Merry Christmas" quite like forgetting your child when going on vacation.  Kevin McCallister is left to fend for himself and defend his home when a couple of dim-witted bandits attempt to break in on Christmas eve.  Another family-friendly movie that has enough Christmas in it to keep everyone happy.
 Edward Scissorhands (1990)
Another Tim Burton classic.  Clearly, Burton has a thing for Christmas.  This one is a little more unorthodox, making it a perfect addition to the list.  Edward was built by an inventor but was never finished, leaving him with scissors for hands.  He struggles to fit in because of his deformity but he soon finds love.  Most of the movie takes place around Christmas and ice sculptures play a significant role in the movie.  It's a nice break from the usual Holiday love stories, and Edward is a far more sympathetic misfit than Rudolf ever was.
Black Christmas (1974)
For those of you who are looking for something a little darker, this is the movie for you.  You all know this story, even if you've never heard of Black Christmas.  Picture this: a babysitter is receiving distressing phone calls and when she calls the police, they inform her the calls are coming from upstairs.  Replace a babysitter with an entire Sorority and add a Christmas theme and you have Black Christmas.  This movie is famous for being one of the earliest Slasher movies and it's perfect for those of you who are sick of cheerful Christmas movies.  It's like Home Alone but with more murder.
Jack Frost (1997)
So maybe Black Christmas is too dark for you.  You want something a little lighter.  Try Jack Frost.  It's a campy horror comedy about an escaped convict who is infused with snow creating a killer snowman.  It's ridiculous, cheesy, and violent.  But be warned, the effects were bad when the movie came out, so don't expect too much.  If you're a fan of cult movies and are sick of watching Frosty the Snowman then give this one a try.
 Batman Returns (1992)
Tim Burton gets a third entry in this list.  In this sequel to his 1989 Batman movie, the caped crusader is pitted against his most formidable foe yet: Christmas.  Okay, not quite, but the movie does take place during Christmas and Batman is sent to save the kidnapped Ice Princess and presumably save Christmas for Gotham.
 Iron Man 3 (2013)
If you like superhero movies but want something with less Batman, then go ahead and watch Iron Man 3.  When your family complains that it has nothing to do with Christmas, politely inform them that they are wrong.  Sit through the whole movie and be pleasantly smug when at the very end they mention that it's Christmas Eve.  Of course the holiday doesn't affect the plot in any way, but it still counts as a Christmas movie.
 Scrooged (1988)
And we're down to the top three.  Scrooged is essentially a modernization of "A Christmas Carol," but it has the added benefit of Bill Murray.  Scrooged is one of my all time favorite alternate Christmas movies because it is superior to its original source material.  Scrooge is replaced by Murray playing a greedy tv executive and is then tormented by some of the most entertaining takes on the three spirits of Christmas in film history.  I may be exaggerating, but the movie really is brilliant.  No one can argue that it isn't a Christmas movie, but it is definitely better than watching any of the outdated or animated adaptations of a Christmas Carol.
Die Hard (1988)
If comedy isn't what you're looking for and you want something with a little more Bruce Willis then put on Die Hard.  When a terrorist group takes hostages in an L.A. skyscraper, it's up to good ole' John McClane to single handedly save the day and Christmas.  While the holiday doesn't really play a major part in the movie, a few scenes make note of it and the typical action score is spliced with some jingle bells here and there for added holiday fun.
 Gremlins (1984)
My all time favorite alternative Christmas movie.  Gremlins has everything.  Romance, comedy, action, horror, suspense, Christmas, and tiny little monsters.  What happens when you get a new pet for Christmas?  Nothing, as long as you follow the three rules.  But when do things go well in movies?  Gremlins is another cult classic and if you've never seen it i highly recommend it.  The Christmas theme is fully embraced, contrasting suspenseful scenes with cheery carols and even telling some terrifying Christmas urban legends.  Plus, this is the movie that led to the most hated Christmas gift of all time: The Furby.
Hopefully this list helps you find something new to watch this holiday season and spares you the pain of watching "Santa Claus is Coming to Town" for the umptenth time.  Let me know which alternative Christmas movie is your favorite in the comments below.