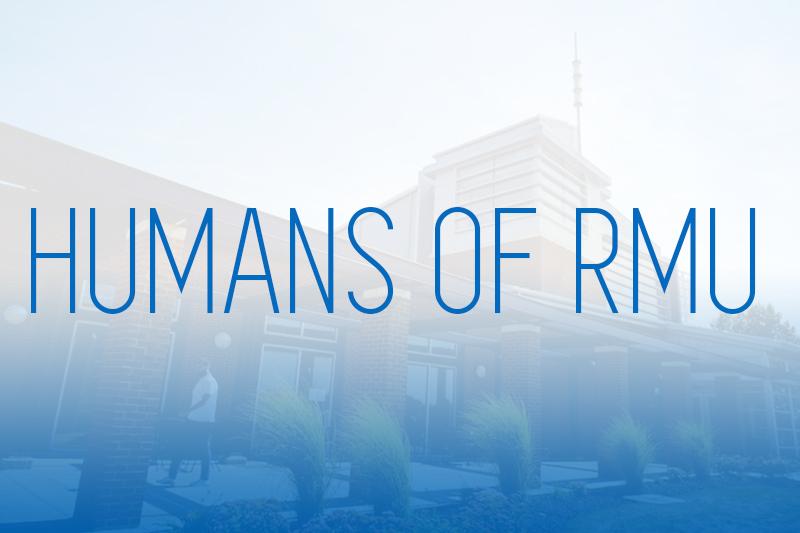 November represents a month where people focus on giving thanks for their many blessings. Unfortunately, there are members of our local communities that struggle to meet their basic needs. Across the area, food banks operate in order to provide for those who need help feeding their families.
Hunter Carlheim, a senior at Robert Morris, has been providing his labor at food banks since he was a freshman in high school and now volunteers at the Coraopolis and Oakland Food Banks. From the beginning, he realized how much he got out of the physical act of showing up to help.
"I am able to give back by actually doing something," Carlheim said. "Donating is nice, and important, but there needs to be man power behind all the work, and I like to help where and when I can."
The Office of Student Civic Engagement helps members of the campus community find service opportunities with one of the many organizations that they partner with in the community. Many organizations are looking for people to help. Students who would like to find out about volunteer opportunities around the holidays, or any time of year, can visit their office in person or online.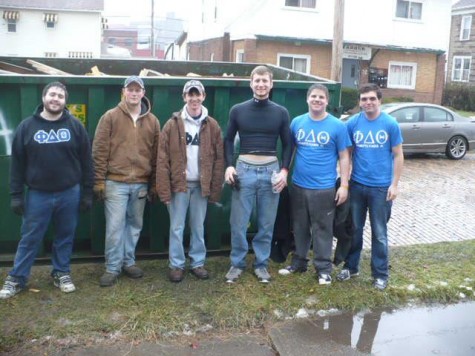 According to Carlheim, some food pantries will join with churches or soup kitchens during the holidays to provide families with Thanksgiving meals. In previous years, he has volunteered to serve Thanksgiving meals to others.
"I went to the Ronald McDonald House in Pittsburgh to help cook a thanksgiving meal for the families that were there over the holiday," Carlheim said.
Food banks typically receive enough food donations during this time of year that they are able to supply families with the necessities needed to enjoy the holidays. With so much coming in, it's also the time of year that they need the most help. Because of that need, Carlheim will take the time to go and lend a hand.
"I usually try to volunteer my time during the busiest of seasons because that is when the public feels most inclined to give," Carlheim said. "This way, I can still help the food pantry without overloading them when they are understaffed."
In addition to helping at the food pantry, Carlheim gives his time to Habitat for Humanity, the American Cancer Society's Relay for Life, and Salvation Army Kettle Ringing. Taking the time out of his busy full-time student's schedule to volunteer is something he finds worthwhile, and he plans to continue even after graduation from RMU. Carlheim finds that it is a way for him to feel like a part of the community that he lives in.
"You always need to make time for what is important," Carlheim said. "If I was in the position where I needed help, I would hope people would find it in their hearts to give back. I just want to offer anything that I can give because I have been given so much in life."