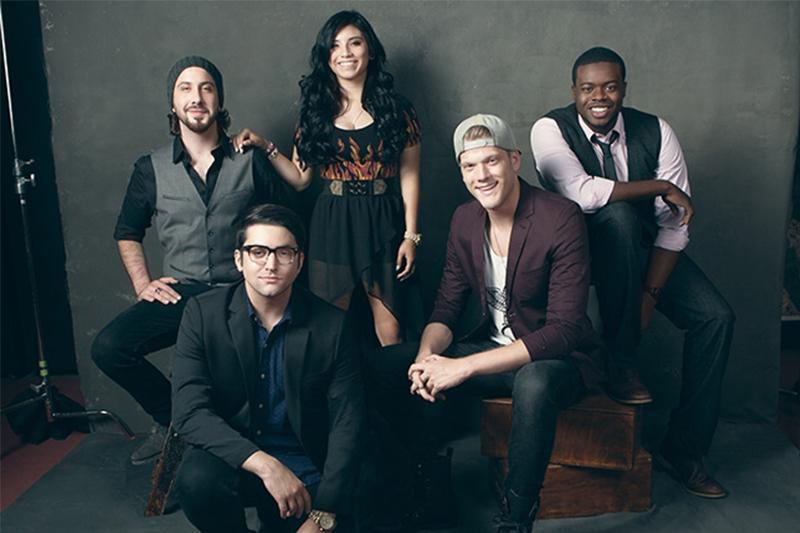 Acapella royalty Pentatonix has recently announced their next album will feature completely original material. This is a smart move in my opinion; it will help to more permanently establish themselves as serious, independent musicians.
Several years ago, the acapella group known as Pentatonix, named after the pentatonic scales, rose to fame on the NBC show The Sing Off, where the group won a recording contract and $100,000. Shortly after winning they were dropped from the label, so as a way to get their sound out they began posting Youtube covers of a variety of songs. They gained millions of viewers and subscribers and were picked up by RCA Records. From that point forward they have sold millions of albums, charted on the top 100, had their Christmas album certified platinum, and just last year they won a Grammy for their arrangement "Daft Punk."
The members of the group include Scott Hoying (Baritone / Lead Vocals), Mitch Grassi (High Tenor), Kristie Maldonado (Mezzo), Kevin Olusola (Beatboxer / Tenor), and Avi Kaplan (Bass). In an interview with Michelle McGahan of popcrush.com, Kevin Olusola took time to answer questions about his upcoming album, which features a cello-beatboxing fusion.
He said in that interview, "There are certain things that have an electronic, or imitate certain sounds, and now, it's like, let's be exactly who we are. We're a vocal group, so let's stick to that."
It's truthfully long overdue, the few originals they've released have been really promising; I often play "Standing by" and "Natural Disaster" on repeat. There is a point where you can become overly optimistic which is why I'm going to end on a cautious tone. I love this idea, Pentatonix is a very capable group, but sometimes things don't come together the way they're supposed to, which I am hoping is not the case with Pentatonix.
There is yet to be a release date for the album.