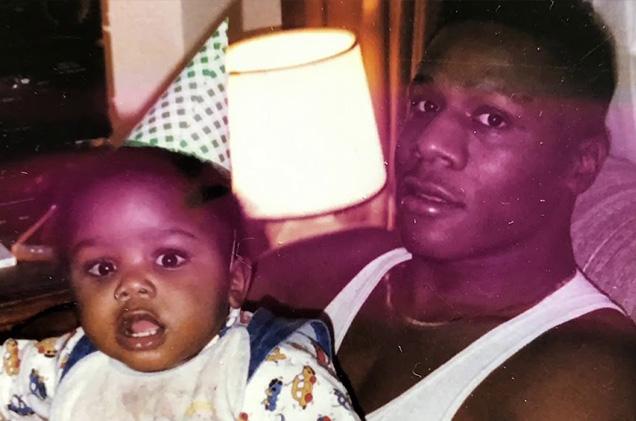 Rapper DaBaby delivers a mixed bag of tracks on his newest studio album, "KIRK." This is the second album that he has dropped this year after releasing his first studio album: "Baby On Baby."
His rapping profile has risen exponentially over the past year or so due to his standout voice and personality that comes through in his music. While the topics of his tracks doesn't vary too much from your standard rapper, his witty humor and flair standout among crowds.
The album is titled after DaBaby's last name and looked to solidify some of his good ideas that came from "Baby On Baby," which struggled to find consistency in the tracklist. Unfortunately, "Kirk" suffers from most of the same issues.
The album starts off on a high note with the track "Intro." It was a lone single released from the album beforehand. The song has a great beat which works well with DaBaby's flow and is a great tone setter for the rest of the album.
DaBaby is at his best when his personality shines through on tracks, which he does pull off on a good number of songs on "Kirk." The song "Vibez" as well as "Bop" and "Really" are the best examples where he delivers extremely good performances.
Still, for as many tracks that DaBaby shines on, there are just as many where he struggles to capture the audience's attention. There are times like on the songs "Pop Star" and "iPhone" where DaBaby is out shined by the features on the song.
Nicki Minaj's part on "iPhone" really saves the song from being a complete dud on the tracklist. On other songs, however, the problem ends up being the features themselves. The song "Toes" has a decent verse from DaBaby that is hurt by an absolutely lifeless verse from Lil Baby. Moneybagg Yo is also featured and doesn't do much to help the song either.
"Hot S***" falls flat on its face from the lack of any chemistry between DaBaby and anybody from the Migos. This is surprising given how good the track "Babysitter" was on his last album, which featured Offset. The most blatant of these bad features has to come from the song "Gospel." DaBaby gives one of his best verses on the entire album and has some good backup singing from Yk Osiris. Ultimately, the song is brought to a screeching halt by a horrid feature from Chance the Rapper, apparently still in "The Big Day" mindset. Gucci Mane's verse also adds nothing to the song and it ends up just being a mess along with its slightly awkward hook.
Sometimes though, it ends up just being DaBaby by himself who fails to deliver on a track. The second song on the album "Off The Rip" is the first song that displays this problem that ends up rearing its ugly head on the back end of the record. The last four tracks are some of the most disappointing and bland tracks that DaBaby has ever put out. "Prolly Heard" and "XXL" fail to stand out at all with no memorable lyrics or flow. The track "There He Go" has an amazing intro verse from DaBaby that is absolutely ruined by this horribly altered singing on the hook that is both unintelligible and unlistenable.
Disappointingly, "Kirk" ends up being way too inconsistent just as "Baby On Baby" was. For every "Intro" or "Really" there is a "Gospel" or "There He Go." Worst of all, a good amount of the songs here just fail to stand out in any way. They aren't bad songs, but they certainly aren't good ones either. Still, DaBaby's character and delivery does make a decent bit of the album interesting. DaBaby has the talent to really stand out in the rap game right now, but so far he hasn't really delivered on that potential. Hopefully, the next project will be one that his breakout occurs on.