Spinning Jenny's history lesson
A homegrown Steubenville, Ohio, band with a Robert Morris connection took a lesson in history and turned that inspiration into family-based artistic effort. Beginning in 2011, "Spinning Jenny" had their first gig as an opening act for their uncle's band, "U.S. Kids," at a family reunion. While they did not think much of it at the time, the group continued to grow into a family affair alongside the growth the three sisters had in their passion for music.
Julia Balzano, a junior at RMU, recalls how a seemingly mundane school lesson became the inspiration for the name of the musical group that she and her sisters chose.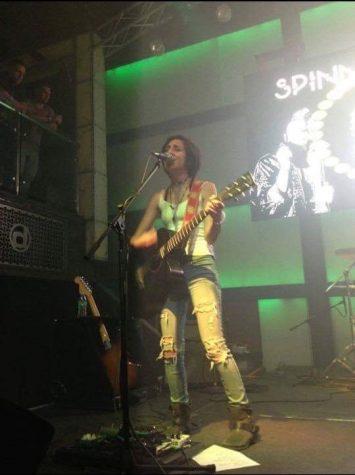 "A long time ago, before we were playing, my mom was teaching us history," Bolzano said. "We learned about the Industrial Revolution, so a lot of inventions were being created at the time and one of them was the spinning jenny. My mom, offhand, said, 'That's a cool name for a band.'"
When it came time for her and her sisters to create a name for their group while playing the video game "Rock Band," they remembered the earlier schoolwork and picked "Spinning Jenny" for their computerized counterparts. At the time, they didn't have any idea it would lead to more than simply having fun with their new game.
While it may seem strange to go from playing musical-performance video games to the beginning of a music career that includes recording studios and summer tour dates, it came more from the family's love of music and of doing things together.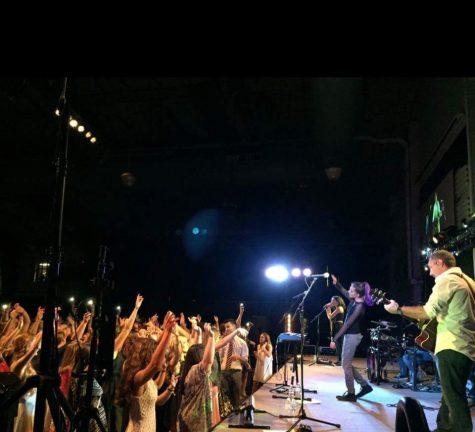 "It was really kind of just organic," Bolzano said. "We would always play for fun — my sisters and I and my dad. My grandma wanted us to play at a family reunion. We were like, 'We don't really do this seriously, we just like music and we just mess around.' Six years later, we're still doing it."
Her grandmother persisted, and "Spinning Jenny" made their first public appearance together at the reunion. It was also a springboard to their first professional job. Besides just playing and performing, the group has also been busy creating original songs.
"We have an album called 'Outside the Lines,' and we released an EP, 'Weightless,'" Bolzano said. "All the songs on there are written by us."
With music being such a big part of her family life, she finds that it is a blessing to be able to share the experience with them. It makes it special, and it shines through in front of an audience. Being sisters, the time they spent together growing up has led them to use their intuition about each other on stage where they often anticipate what they others will do or say.
"I think we have, obviously, a natural chemistry just because we are sisters and that even translates into the musicality of it — especially when we are performing live," Bolzano said. "Our voices really have this blend, and I think it's just because we're flesh in blood, and you can't really get that anywhere else."
Leave a Comment