The 14 Best Movies of 2014
Eddie Sheehy, Arts and Entertainment Editor
December 31, 2014
2014 has officially come to a close, which for me is only exciting because I get to compile my list of The Best Movies of 2014. This was a great year for film, and I've been very busy watching nearly every single new release that came out this year! So here it is, the list I wait all year to write, my picks for the 14 best movies of 2014!
Foxcatcher
Starting off my list is Foxcatcher, the story of John E. Du Pont, a man who has a dream of hosting and coaching wrestlers for the U.S. Olympic team. This movie has been most notable for its performances. The usually comedic Steve Carrel drops everything he's ever done in his career for a fake nose and nasally accent, creating one of the most terrifying characters to grace the big screen this year. Despite all the hype surrounding the movie, the story leaves much to be desired, which is why it ends up here, at number fourteen.
Nightcrawler
Playing terrifying must have been the trend this year, as Jake Gylenhall, much like Carrel, donned creepy eyes and an unsettling voice for this movie about filming horrible accidents for the morning news. Gylenhall does provide a one of a kind performance, but Nightcrawler does get caught up in the same web  as Foxcatcher. In some parts of this movie, it's undeniably thrilling, but the rest of the story can be summed up with one word, crawling.
The Skeleton Twins
The consensus on this movie is generally split. Some say it's funny, some say it's sad, but I say it's both. Starring Bill Hader and Kristen Wigg, two SNL alumni as twins living equally depressing lives. Hader gives the most serious performance he can while playing gay, while Wigg shuffles along side him with her own host of problems. Think serious, suicidal Stefon and you might get the idea.
The Theory of Everything
There's no denying Eddie Redmayne did an astounding job playing the ALS inflicted genius Stephen Hawking. It's so well done it's painful to watch. The only problem is that it's a little on the boring side for younger viewers like myself. It's undeniably great, but the heavy storyline is unappealing in parts.
Dawn of the Planet of the Apes
The newest entry into one of my favorite movie series, Dawn comes in at number ten on my list for its amazing performances, stunning use of motion capture technology and inventive storyline.
St. Vincent
Bill Murray may be 64, but he still got it. In this movie, Murray plays a terrible role model to a kid who has just moved in next door to him. It's a surprisingly funny and heart warming movie, and we finally get to see Melissa McCarthy as a normal person, which is great. This is probably my favorite comedy of the year, all I can say is that I wish Bill Murray was my baby sitter.
The LEGO Movie
I'll admit I may have put this one up a little too high, but I can't help it! I loved this movie! It's got a wonderfully star-studded voice cast, a one of a kind animation style, and a story that is not only original, but also entertaining. As a 20 year old who got a Lego set for Christmas, I can appreciate its message that Lego is not just a toy, and for that I give it my number eight ranking.
Unbroken
This movies title should really be changed to, "Watch a man be brutally tortured for two hours and still leave the theatre smiling." It really is the ending that makes this a good movie, and it's hard to imagine that this whole thing is based off a true story. Angelina Jolie's first go at directing would be nothing special usually, but this movies unbelievable story of patriotism, bravery and strength make it a must-see.
Big Eyes
Another movie that was based on a true story, I can sum up Big Eyes the best with the word charming. Christoph Waltz gives a wonderfully charismatic performance, while Amy Adams does a great job progressing the story. It's definitely not as sad as some of the other movies out there right now, but it balances out the dramatic source material with the right amount of comedy.
Snowpiercer
There's no denying I have a weak spot for sci-fi movies, but believe me when I say Snowpiercer, sci-fi or not, is just a down right great movie. It came out relatively early in the year and was largely overlooked, but there's absolutely no reason why it should be. Smart writing, beautiful set design and a fantastic story makes this one of the few movies that does not rely on its actors to do all the heavy lifting.
Gone Girl
I'm not a big fan of Ben Affleck, but I have to give it to him, he's done some great work over the past few years. This crime thriller is exciting to watch, taking a new spin on the "who done it" genre. Great writing and an amazing ending puts it at number four on this list, and number one on my list of reasons to not get married.
The Imitation Game
Benedict Cumberbatch is a master at playing quirky, but his portrayal of mathematical prodigy Alan Turing may be his most impressive performance to date. This heart breaking yet inspiring movie tells the real events of how Turing cracked the German enigma code, in what is easily the best period piece to come out in a year saturated by them.
Interstellar
Another work of sci-fi brilliance, Interstellar scored the incredibly popular and talented Matthew McCaughey in his first movie since his Oscar winning performance last year. The story is original and epic, the effects are massive and impressive, and in some parts the story virtually brought me to tears. If you haven't seen it yet, do yourself a favor and rent it the minute it comes out on DVD.
Boyhood
We've finally arrived to number one! For me picking this was pretty easy. I wouldn't be surprised if you haven't seen Boyhood, let alone heard of it, but I'm telling you, if your around college age, you have to see it. This movie, which was ambitiously filmed over 12 years, follows the same cast of characters in a story that is absolute nostalgia to someone our age. Grab your friends, rent this movie, and enjoy two and a half hours of pop culture references that will sum up your life completely.
About the Writer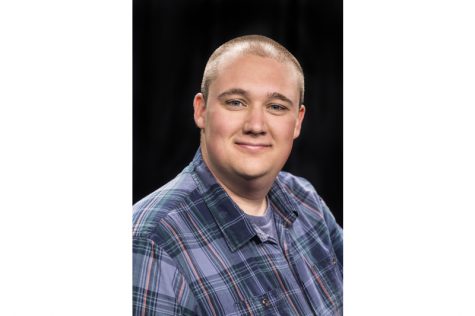 Eddie Sheehy, Digital Content Director
Eddie Sheehy is a senior TV/Video Production major. He is the Digital Content Director of RMU Sentry Media and the General Manager of RMU TV. He previously...