Top 10 rock love songs
Hang on for a minute...we're trying to find some more stories you might like.
With Valentine's Day just a day away, love is a trending topic in everyone's mind. While you could spend your day listening to the cheesy romantic classics, you can only listen to "That's Amore" so many times before you go mad.
But don't worry, if one genre can spice up your holiday with songs about love, it's rock. From classic bands like Bon Jovi and Motorhead to newer groups like Daughtry and Halestorm, you're sure to find a new way to show your love.
10. "Love You Like a Reptile" by Motorhead
While Motorhead may not be every romantic's first option, "Love You Like a Reptile" is a great way for you to show your love for the metal head in your life. Lemmy KiIlmister might not sound like a romantic, but he's able to express his feelings through his music in a way that most bands struggle to capture today.
9. "Everlong" by Foo Fighters
"Everlong" is a perfect song for the budding college couple–focusing on a new love forming and growing. Originally, it was a response to Dave Grohl's messy divorce and newly formed romance, but hopefully, this song can also make your love "feel this real forever."
8. "I Just Want You" by Ozzy Osbourne
Another artist not typically known for his romantic side, Ozzy Osbourne lets his feelings show in "I Just Want You." Promising that nothing is impossible when it comes to love, this song added to your playlist can remind you what love is all about.
7. "My Immortal" by Evanescence
It's important to note that Valentine's Day isn't just about romantic love. Amy Lee wrote "My Immortal" to reflect the loss of a loved one, and this song can be applied to losing either family members or significant others. It's important to tell the people you love your feelings this holiday, and this song can be the reminder that you need.
6. "It's Not Over" by Daughtry
If your relationship happens to be in a rocky place, "It's Not Over" can give you that motivation to make things right on the 14th. This song focuses on keeping true love alive by putting all your effort into the relationship. If you are in a rocky place, don't just give up–say "It's not over."
5. "I'm Not an Angel" by Halestorm
Giving an interesting view on love, Halestorm ranks a lot higher than other bands on the list by writing lyrics that tell an interesting story while sounding amazing. "I'm Not an Angel" begins by telling the story of a verbally abusive partner in a relationship, but it goes on to explain that this person is deeply in love with their significant other. Sometimes lyrics can sound beautiful while telling a story, and Halestorm has a long history of success in both.
4. "Oasis" by Dokken
While "Oasis" may be lighter on lyrics than "I'm Not an Angel," the guitar playing and staying power of what's said makes it stand out. Dokken has a history of great playing with most of their songs taking love in different directions, but "Oasis" stands out for its brighter message: love should be refreshing, like an oasis in a desert. Give Dokken a chance and tell your partner that they're your "calm within the storm."
3. "Livin' on A Prayer" by Bon Jovi
While one of the cheesier songs on the list, "Livin' on a Prayer" is a song about love staying strong in hard times. Bon Jovi has written about people giving love a bad name, but the pure love that the characters in this song have for each other gives fans a warm fuzzy feeling to think about. It can be a great message to send to your date this holiday, and it definitely helps to have a great musician to help.
2. "Love Song" by Tesla
Not having "Love Song" on a list about the topic is a crime. Showing some of Tesla's best acoustic guitar work, the song sets the perfect backdrop for a night out with somebody you love. Instead of focusing on fictional characters or one person's experience, Tesla instead focused on finding love despite the circumstances with love lasting for years to come.
1. "Is This Love?" by Whitesnake
While other songs on this list have focused on a special part of love or love as a topic, "Is This Love?" combines all of the above into one song. It questions the singer's relationship, wondering if what he feels is a passing feeling, but then confirming that it has to be love that has "a hold on me." With an optimistic outlook and a simple desire to see the person they love, Whitesnake made a song that will help you let your date know exactly how you feel.

About the Contributors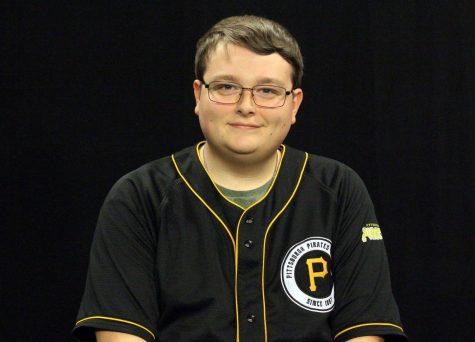 Garret Roberts, A&E Editor
Garret Roberts is a Journalism Major with a double minor in Documentary Studies and Photography. He is in his third year at Robert Morris. Garret has been...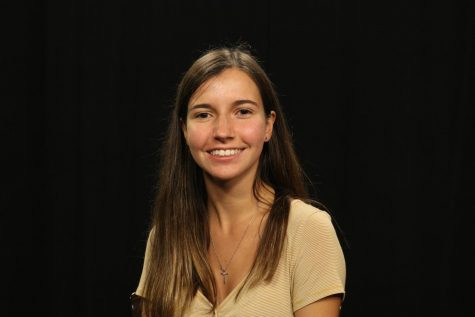 Shannon Devlin, Contributor
Shannon Devin produces RMU Tonight and is a mentor on RMU - Live for RMU-TV. She also creates graphics for Sentry Media and hosts the radio show "I Plead...