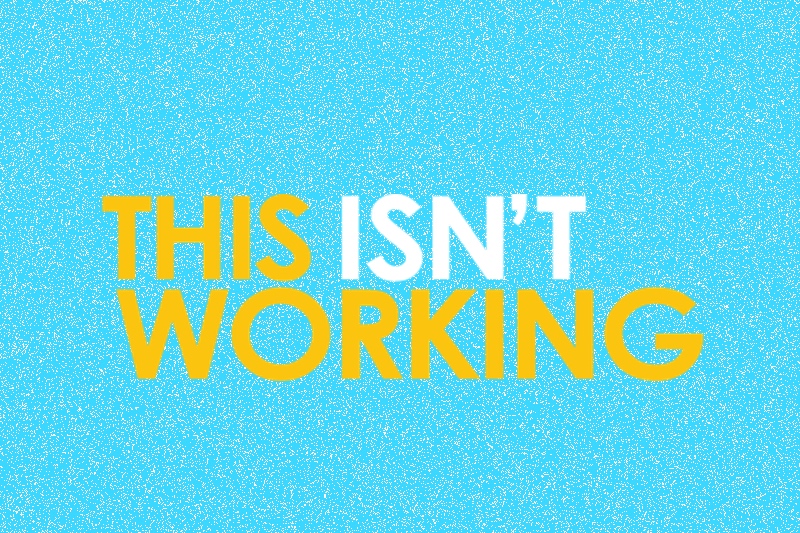 Each of her 2,000,749 and counting subscribers know Lisa Schwartz as a popular YouTuber. Schwartz, also known online as Lisbug, creates her own content and acts in the original videos of other Internet personalities, but her newest project is an online commercial series for ABC Digital,"This Isn't Working." This original show, which she co-created, co-produced and stars in, dropped its first season online on September 2, 2016.
In the show, Schwartz stars as Sarah Turner, a wannabe actor, who takes on any odd job that comes her way while waiting for her acting career to take off. The reality is that she's only working to pay her bills while attempting to fulfill her dreams. As you would expect in a comedy, the jobs don't typically go as planned.
While a typical TV series would air shows lasting around 22 minutes, "This Isn't Working's" episodes average about nine minutes and typically consist of shorter segments where Sarah joins some new workplace. To add to the comedic setup, each segment's title includes a job number and description, which suggests that none of these jobs lasts for long.
The first episode begins with "Job #14 Tequila Promo Girl" finds Sarah handing out non-alcoholic frozen margarita samples while wearing an appropriately ridiculous outfit. A 12 year-old, would-be Romeo, tries to sweet talk her and then swipes a sample she refused to give him because he was too young. His mother takes offense when he winds up pretending to be drunk on what is a virgin margarita. Let's just say that the outfit isn't the most embarrassing moment she has to suffer through.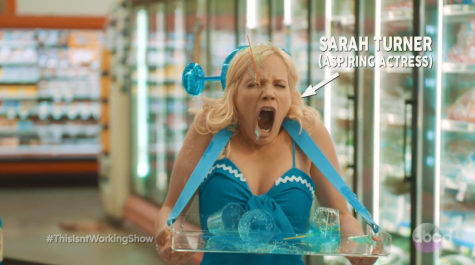 Another job that doesn't go well for Schwartz's character is "Job #61 Haunted House Performer," which is something you would expect an actress to be good at. That expectation would be wrong—to comical results.
"This Isn't Working" is now available online using the ABC App and at the ABC website; select episodes can also be found on YouTube. While the entire first season is made up of just five episodes, they all connected with the show's intended online audience by focusing on the challenges many of them face by trying to make a living at odd jobs. The show may not be profound, but it is easy for anyone in college to relate to the experience of working to get by as you strive to reach your goals.