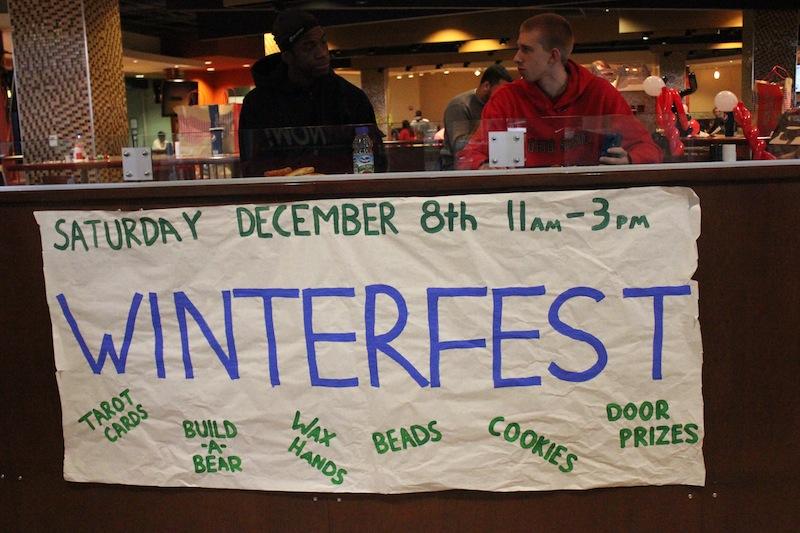 RMU students gathered together in the Nicholson food once again Saturday afternoon, Dec. 7, to to take part in the annual Winterfest celebrations.
Students in attendance were given the opportunity to make build-a-bear bears and bead jewelry, take part in wax hand dipping, get their fortunes read on tarot cards, and have  balloon hats made for them. In addition to the activities those in attendance were also entertained for the first part of the morning by members of the RMU choir.
Winterfest events began at 11 a.m. and concluded at 3 p.m. allowing the food court to return to it's normal state in time for dinner.