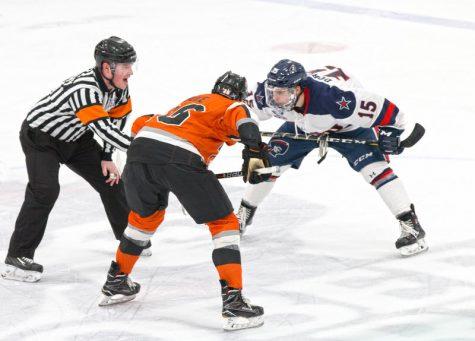 February 10, 2018

Filed under Men's Hockey, Sports, Top Stories
The RMU men's hockey team suffered a 4-3 loss on Friday in the first of two games against the RIT Tigers. The Colonials look to find a win on Saturday against the rival when puck drops at 7:05 p.m. [<a href="//storify.com/RMUSentryMedia/rmu-men-s-hockey-team-looks-for-win-in-second-game" target="_blank">V...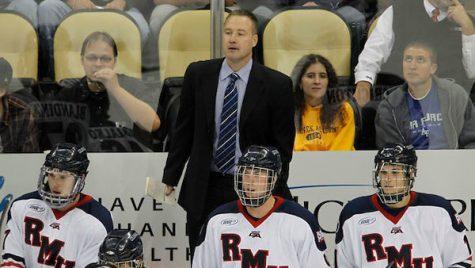 February 9, 2018

Filed under Men's Hockey, Sports, Top Stories
The Robert Morris men's hockey team will face rival RIT in a weekend series. The series will take place on the RMU's home ice at Colonials Arena. The first puck drops on Friday at 7:05 p.m. LIVE updates all night will happen right HERE. [View the story "RMU men's hockey to face RIT in weekend series" on Storify]...