RMU-TV congratulated by Moon Township Board of Directors
November 14, 2017
Due to the construction of Robert Morris University's new UPMC Events Center, there have been changes made to campus for the duration of the project. According to the university, the new home of Coloni...
November 10, 2017
"Freezing for a reason." That is the saying that is getting Alpha Chi Rho through the week. They have been camping outside the Nicholson Center for a special cause for its annual fundraiser in which...
Magicians win Comedy for a Cause
November 10, 2017
On Nov. 8, Robert Morris University's Residence Hall Association hosted the...
Police Blotter 10/31/17-11/06/17
November 10, 2017
10/31/17 -Fire Alarm-Guardian reported a trouble alarm activated in Concord Hall...
View All »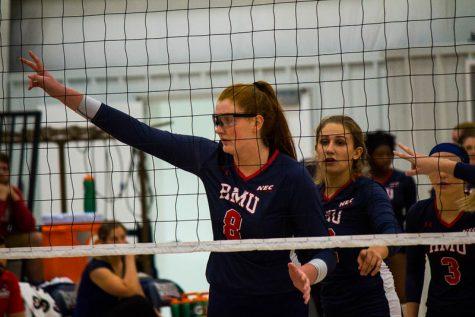 November 16, 2017
Robert Morris University middle blocker Emma Granger capped off her incredible record-breaking rookie season by garnering Rookie of the Year honors and earning a place on the All-NEC First team as one of the best players in the...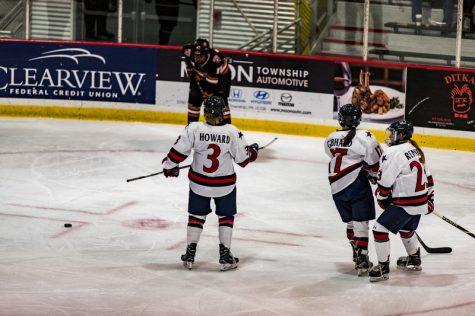 November 12, 2017
The Robert Morris University Colonials women's ice hockey team beat the Rochester...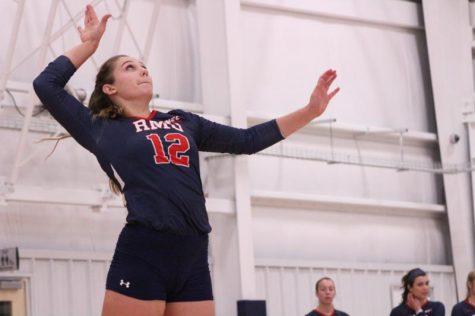 Colonials lose lead, fall to CCSU
November 12, 2017
The Colonials held a 2 sets to 1 lead heading into the fourth set, but couldn't...
View All »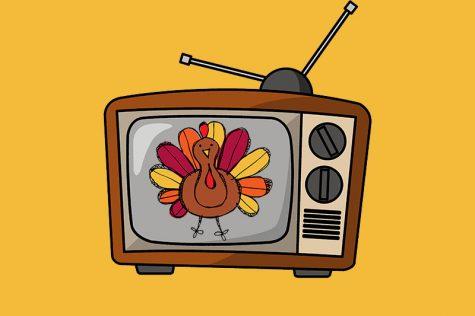 Amanda Ebner, Reporter
November 16, 2017 • No Comments
Once Nov. 1 rolls around, it becomes apparent that there are two types of people: those who start putting up the Christmas tree, and those that refuse...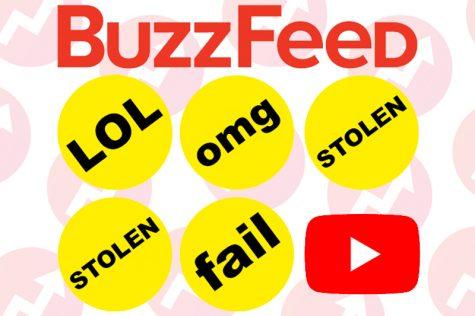 November 14, 2017
In the age of the YouTube "Adpocalypse," every view and subscriber counts. The livelihood of channels, such as JaclynGlenn, is de...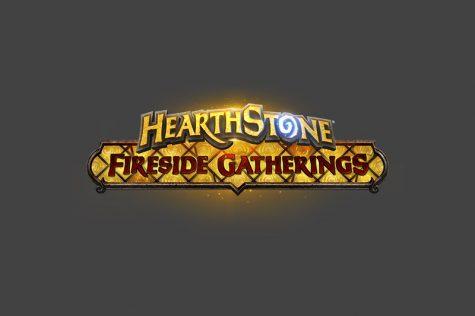 November 11, 2017
Robert Morris's Colonial Overwatch Club hosted its first Fireside Gathering Tournament on November 11, 2017. Welcoming new and old players, th...
View All »
Recent Sports Scores
Friday, November 17

Mens Hockey

Robert Morris 3 - AIC 1

Friday, November 17

Volleyball

Robert Morris 1 - LIU Brooklyn 3

Saturday, November 11

Womens Hockey

Robert Morris 5 - RIT 2

Saturday, November 11

Football

Robert Morris 17 - Bryant 42

Saturday, November 11

Volleyball

Robert Morris 2 - Central Connecticut State 3

Friday, November 10

Volleyball

Robert Morris 0 - Bryant 3

Friday, November 10

Mens Hockey

Robert Morris 3 - RIT 5

Friday, November 10

Mens Soccer

Robert Morris 0 - Saint Francis Brooklyn 3

Friday, November 10

Womens Hockey

Robert Morris 6 - RIT 1

Saturday, November 4

Football

Robert Morris 7 - Wagner 27