Fall 25-Hour Gaming Marathon Recap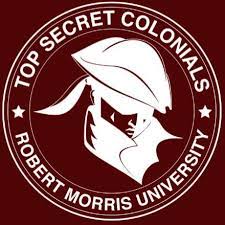 On Nov. 5, the Top-Secret Colonials hosted their 18th annual 24-hour gaming marathon.
The 24-hour gaming marathon is an event where students play video games to help raise money for a cause. Run by the Top Secret Colonials, this semester's proceeds went towards the Charle Bash Foundation.
The Top Secret Colonials host a variety of different tournaments during the event, and this year was no different as they had tournaments for Guitar Hero, Madden, Mario Kart, Quiplash, and Mario Party.
This year's 24-Hour Gaming Marathon is actually very special for a variety of reasons. For starters, this 24-Hour Gaming Marathon is actually the first of the marathons to actually last more than 24 hours. Due to daylight savings time, this semesters gaming marathon was actually 25 hours long, making it the 25-Hour Gaming Marathon.
This is not the only notable thing that happened this time around, as this semester's event had the highest number of participants of any of the gaming marathons with the massive number of 142.
Overall, this year's 25-Hour Gaming Marathon was definitely one for the history books, and the Top Secret Colonials are looking forward to next semester's marathon.