Multicultural Representation Across Campus: How Organizations are Heard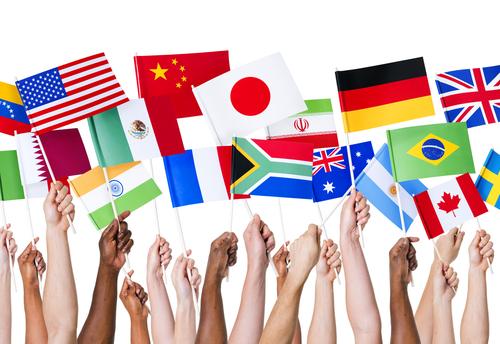 Hope Beatty, Head Arts and Entertainment Editor
March 28, 2023
Cultural representation is sparse around the United States, but it is even more of a problem on college campuses.
The president of Robert Morris University's chapter of the National Council of Negro Women, Kaylin Majeran, has experienced this first hand.
"I think representation here on campus is sparse. I think that the multicultural community in itself is rich and the connections are wide and it's a family oriented community," Majeran said. "But other than that I feel like NCNW (National Council of Negro Women) is not represented anywhere else."
"It would be really great to see other people of other ethnicities partake in that celebration as well as other clubs and organizations have representation come and share the events and participate that way," said Majeran.
The Robert Morris University chapter of the National Council of Negro Women take part in many events around the area and nationwide to bring awareness to their organization and cultural representation.
"I feel like I'm working overtime trying to represent NCNW. It's not a club, it's a council so we hold ourselves to a higher standard and we represent so many awesome women that came before us and so many awesome women that will come after us. But I'm always representing NCNW," Majeran said. "I tell my classmates about events that we hold and I'm always trying to network with other student leaders. But it's just been really hard trying to connect with leaders that are outside of the multicultural space, or people that don't refer to themselves as multicultural."
Kishma Decastro-Sallis, a member of the Chief Diversity and Inclusion Office on campus, believes that learning and experiencing other cultures aside from our own will expand our horizons.
"t is 100% important for international students to share their cultures on campus," said Decastro- Sallis. "When students from other countries share their cultures and experiences we expand our knowledge, our perceptions change, and we gain valuable insight into the interests and values of our neighbors and friends."
"It is equally important for students from the United States to learn about other cultures so that they can create, develop, and maintain meaningful relationships within their communities," said Decastro- Sallis. "Every person wants to be seen, heard, and respected. In order for us to do this, it is vital that we take the time to interact and learn from each other. I believe that respect and empathy for others begin with the acknowledgement and celebration of our differences."
Saudi Club president, Talal Baqazi, wants to represent his home country by teaching students and faculty that are on campus about his customs and culture.
"We actually live in a big community. In families, we usually (have at minimum) four people in one family and it (goes up to) 35. I feel we are together. Like our neighbors and friends, we usually stay together," said Baqazi.
"We want to show, not only the American students, but all students at the university, how we wear our clothes. We want them to try our food. We want them to know more about Saudi Arabia, and we want them to know the real us."
Baqazi explained how faculty members on campus help organizations represent multiculturalism on campus.
"They always give us help when we want places to do our things. They also give us money so we can do what we want to do."
It is very important for individuals to represent themselves as being part of a multicultural world as it helps them represent themselves as individuals as well.
"I would say that if you're an ally and you don't represent multiculturalism yourself, or you are multicultural and you're shy to represent that part of you, coming into college, I was also shy to represent that part of me. I grew up in white dominated communities, and so when I went to college, just being embraced by the multiculturalism here on campus has totally transformed my life," said Majeran.
"I would say if you're nervous, it's okay to be. That just means that you're growing and taking a step above yourself and really becoming the person you want to be."
Robert Morris University represents its multicultural students through the Office of Student Success. If you are interested in getting involved with a multicultural organization on campus, reach out to the organization on revolution at revolution.rmu.edu or visit Kishma Decastro-Sallis in the Office of Student Success.