Robert Morris University highlights seniors with annual Senior Showcase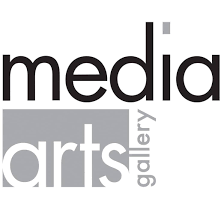 Hope Beatty, Head Arts and Entertainment Editor
November 28, 2022
The Robert Morris University Arts and Humanities department is set to open their annual Senior Showcase gallery on Dec. 6 starting at 4:30 p.m. in the Media Arts Gallery located in the Wheatley Center.
This year's showcase will feature four seniors who will be graduating in December.
"This fall we have four students participating in the Senior Showcase: Alexis Hay (Photography), Emma Crites (Interaction Design and Graphic Design), Masson Miller (Graphic Design), and Scott McDanel (Digital Cinema and TV)," Ames said.
There are several galleries throughout the year that aim to highlight student talent and bring in outside artists.
"Having it year after year means not only can we highlight our students' work in the Senior Showcases and Gold Shows, but also bring in exhibitions to inspire, educate and introduce students from across campus to the visual arts," Ames said.
This semester's Senior Showcase Gallery will run through Dec. 20. The Spring semester will open with a gallery featuring members of the Associated Artists of Pittsburgh.