Strong Women Strong Girls: Celebrating Women All Year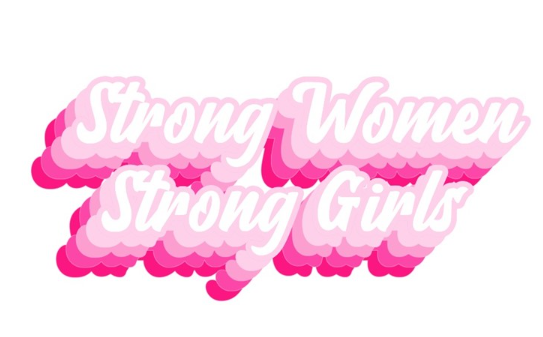 In 1987, March was declared Women's History month by President Ronald Regan.
With March, also known as Women's history month, coming to an end, the on-campus organization Strong Women Strong Girls' Chapter Directors Adi Lemmon and Bella McGregor shared their experiences of being a part of the organization.
"I learned about how we talked about inclusion, diversity and equity and I thought was really great to start that conversation with the girls that young. I didn't even know DBIE (Diversity, Belonging, Equity and Inclusion) was until I was in college so I thought starting off the conversation would be great," Lemmon said.
"Growing up I always wanted to be an engineer since I was nine and I knew no females in that role, and I didn't really have someone to look up to in that aspects and I didn't have someone who had same views as me" McGregor said. "I came here not knowing anyone so I figured if I joined a club that followed a lot of things that I believed in then I would find a lot of friends which I did."
Strong Women Strong Girls take part in many events around the area to provide opportunities for young girls and boys.
"We have spin classes sometimes. This month we had Women Empowerment and Disabilities awareness and also, we have Galentine's day, we have Friendsgiving, we have our holiday parties. Next month, we are having sexual harassment awareness day where we are going to have a spin class and One Love training and were also hoping to do a sharps training where the RMU police come in. We do a lot of events that are mostly that don't what we actually do but stuff that the Diversity Belong Equity and Inclusion section of it," McGregor said.
Adi Lemmon, and Bella McGregor want to represent young girls and young boys by teaching them different ways to get them involved.
"We actually might be getting our first male member soon. We are hoping for it. We welcome young boys too. We pretty much welcome everyone and recruitment is ongoing. Pretty much we'll welcome whoever that wants to come," McGregor said.
If you are interested in getting involved with Strong Women Strong Girls on campus, reach out on revolution at revolution.rmu.edu.