Taylor Swift's Midnights Smashes into Music Industry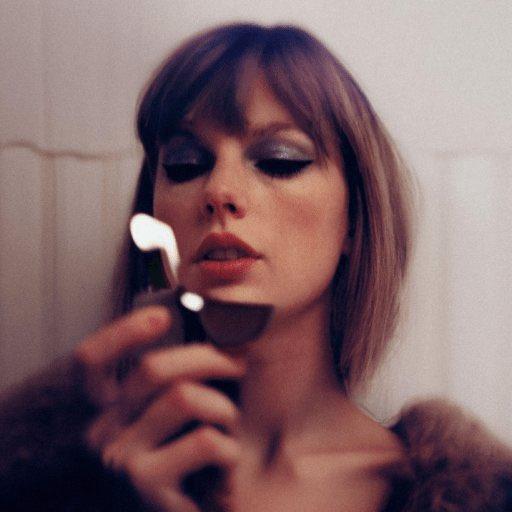 Taylor Swift fans met her at midnight on Oct. 21 for her return to pop music. The pop star is smashing records left and right with her newest album, "Midnights."
Within the first five days of release, Swift sold 1.4 million copies of the album according to Luminate. In four days, it became the most streamed album of the year, surpassing 357 million video and music streams. On Spotify, Swift broke the record for the most streamed album in a single day.
Swift now ties the record for most number one albums on the Billboard charts by women. The other record holder is Barbara Streisand.
"Midnights" follows Swift through 13 sleepless nights throughout her life. Through telling stories of regret, love, confidence, insecurities and more, she brings her highs and lows to light.
"This is a collection of music written in the middle of the night, a journey through terrors and sweet dreams," Swift wrote in the album announcement post. "The floors we pace and the demons we face. For all of us who have tossed and turned and decided to keep the lanterns lit and go searching — hoping that just maybe, when the clock strikes twelve… we'll meet ourselves."
Swift also surprised fans with the release of seven additional songs at 3 a.m. As Swift is re-recording her first six albums, she was enjoying releasing an additional set of songs "From The Vault" which were featured in each Taylor's Version album. So Swift had a "special, very chaotic surprise" for fans when she turned her album from 13 tracks to 20 tracks in the 3 a.m. edition of the album.
In addition to the 20 tracks, Swift released three bonus tracks that can only be found on shelves at Target. There are two remixes of songs from the album, along with a new track, "Hits Different."
The main producer of the record, Jack Antonoff, is the man behind the artist Bleachers and was one of the founding members of the band fun., known for their hit "Some Nights." Antonoff is also known for his work with Lorde for her album "Melodrama."
After the pandemic put a hold on her Loverfest tour and promotion of her 2019 pop album, "Lover," Swift took a different turn artistically. In 2020 and 2021, she surprise-released two folk albums, "Folklore" and "evermore." Grammy-winning "Folklore" impacted the industry greatly; but two years later, Swift outdid herself by announcing the release of "Midnights."
With appearances on Jimmy Fallon's Tonight Show and the Graham Norton Show in the U.K., Swift has even hinted at a possible tour.
"We will sometime soonish. It's going to happen," Swift said. "We will do it and it will be great."
From tracks such as "Anti-Hero" about her depression and insecurity to "You're On Your Own, Kid" about loneliness and misunderstanding, "Midnights" is Swift's most arguably personal album to date.
"I don't think I've delved this far into my insecurities in this detail before," Swift said in an Instagram clip describing the song "Anti-Hero." "I struggle a lot with the idea that my life has become unmanageably sized and, not to sound too dark, I struggle with the idea of not feeling like a person."
"Midnights" is available to purchase on Swift's website, and it can be streamed on all major platforms including Spotify and Apple Music.